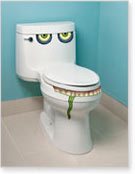 Multi-Use Decal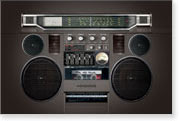 Laptop Skin
American Greetings is a company that many of us use to purchase greeting cards. Well the amazing greeting card company has come up with another great product that they now offer. It is called
Stick2it
. I know I personally love wall decals, and my daughter loves decorating the laptops and cell phones with stickers. Well that is what
Stick2it
is, it is a line of products that includes wall decals, cell phones stickers, laptop skins and car decals as well as some multi-use decals. I was sent an amazing collection of Stick2it decals to review. In this collection there was a little of each, a utopia of decals in my daughters eyes, lol! The wall decals and multi-use decals are great for sprucing up rooms, doorways and I guess what ever else you might feel needs to be decorated! The laptop skins are great for any laptop up to 17inches. So you can trim the skins to make them fit your laptop if needed!!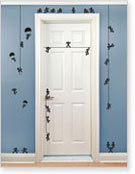 Multi-Use Decal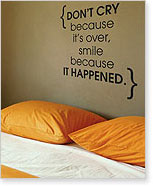 Wall Decal
The cell phone skins are fun and great use on the Apple iPhone 4 and Motorola Droid 2!
The car decals are great and fun to put on your own personal vehicle!!
All of these decals are great and you do not need any glue, tape or tacks to use them. Just peel, position and press down! They are also easy to remove and reposition! Check out the collection
here
or check them out at a American Greetings retailer near you!!
http://www.americangreetings.com/Stick2it
Like American Greetings on Facebook:
http://www.facebook.com/AmericanGreetings
Follow American Greetings on Twitter:
http://twitter.com/#!/amgreetings