I know that kids and building things is just one of those things that seem to go together. My son and daughter love to build things. I honestly do not know a kid who does not like to build or put together and take apart things. One product that my kids just love is
K'nex
. I love that they have products for both little kids and big kids. This holiday season, my kids were sent a couple of really great K'nex products. My daughter was sent a really great K'nex 900 Piece Extreme Value Tub. This is just amazing. My daughter was in shock when she got this set, and honestly I was as well. 900 pieces!! This is like the ultimate K'nex set. There are so many different projects my daughter can work on, which is great. She and her friends can stay busy and create some really great items. At the time, she is working on making one big contraption with all 900 pieces. It is a challenge that she has made for herself, and even if she does not end up using all 900 pieces, I think the challenge alone will be very time consuming and very well worth it!!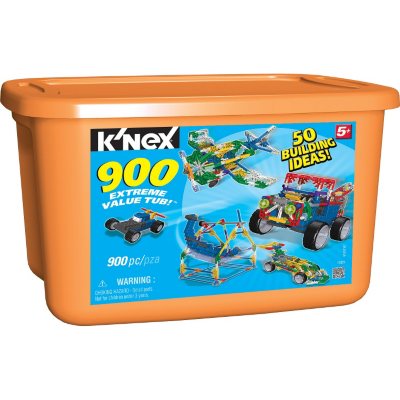 My son was sent a set of K'nex with one of his favorite characters to build!! He was given a
Talking Pirate Elmo Building Set
. Yes I said Talking!! This is perfect for my little man, he loves building things and he also loves Elmo. So now he can build his own Pirate Elmo and it talks! He loves building Elmo then taking him apart to build him again and again! In all these sets were perfect for my kids and if you are looking for some really great building sets for your kids, then check out the building sets from K'nex!!