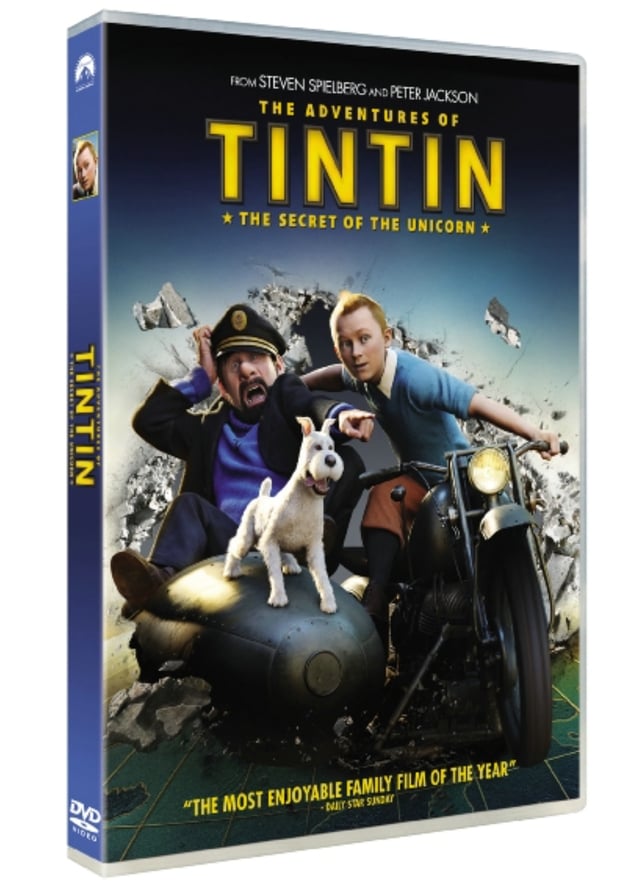 The Adventures of Tintin is one of those movies that my son adores. The detective team duo are brought to life in this animated movie. Tintin and his dog Snowy find themselves in the middle of a mystery. The story begins when they are shopping in a market and come across, what seemed to Tintin, to be a very well crafted ship in a bottle. Tintin soon finds himself, in the middle of a mystery that starts in his own apartment. The ship that he had bought in the market, wasnt just any ship in a bottle, but one with history, a story and treasure. This leads to a dangerous journey to get to the bottom of this mystery and solve it. Tintin and his dog Snowy travel around the world to find the clues, while being hunted by villains who have the same mission in mind. This movie is full of action and adventure and makes for a great family movie!!
The Adventures of Tintin
is available now on DVD and Blu-Ray!!
This was not a paid post and honest/original opinions were used and they are my own. Thank you to the company and/or pr agency who supplied the product for review.