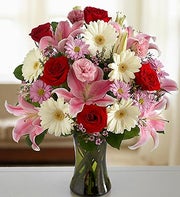 Everyone loves to receive flowers, especially on their birthday. There is nothing like that special smile you cant help but get on your face when you see a beautiful bouquet of flowers that are given to you. Flowers can brighten any day. The colors of different flowers can be very eye pleasing. Flowers can also be very beneficial to a persons well being!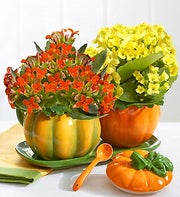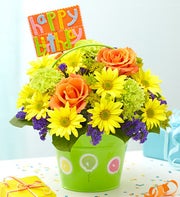 Believe it or not, recent behavioral studies have uncovered quite possibly the simplest way to improve emotional health and wellbeing – flowers. Considering the fast-paced and highly-stressed lifestyle most of us lead today, this comes as a welcome discovery. Besides exercise and other personal lifestyle changes as stress relief, one can now use flowers as a way to feel better and more relaxed.
It has been found that being around flowers triggers uplifting emotions like happiness. Flowers are also able to enhance good feelings such as life satisfaction and also affect how people behave in a social situation.
A natural and healthy mood moderator, flowers are said to:
There's no two ways about it. With such a compelling argument, there's no reason why we should let stress get the better of us. Surround yourself and your loved ones with flowers, and see the difference for yourself.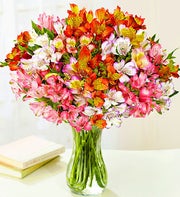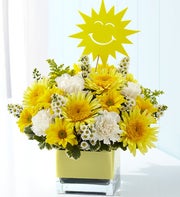 Just looking at pictures of flowers seems somewhat easing to me. And having them is even better!!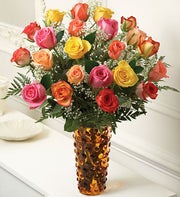 I had mentioned in a previous post that October is the most celebrated birthday month. I was sent a beautiful bouquet of flowers, courtesy of 1800-Flowers. The bouquet was from their birthday collection. It may not be my birthday, regardless, these flowers are very beautiful! 1800-Flowers is also going to give one of my awesome readers a $40 savings pass.


















Mandatory Entry: Like 1800-Flowers on Facebook and leave a comment telling them what your favorite birthday bouquet is. Come back here and let me know you have done this, also leave your email with this entry!


Extra Entries:




Follow 1800-Flowers on Twitter (2 entries)
Follow me on Twitter and tweet about this giveaway daily (2 entries then 1 entry for daily tweets)
Follow me on Facebook (2 entries)
Follow me on Google Friends Connect (2 entries)
Vote for me on the Top Mommy Blogs (3 entries)
Enter any of my other giveaways (1 entry per giveaway)
Grab my button and leave the URL to where I may find it (3 entries)
Blog about this giveaway and leave the URL to the post (5 entries)
This giveaway is open to US residents. This giveaway will end at midnight on October 30,2010. Winner will be chosen at random.org and will be given 48 hours before another winner will be chosen.