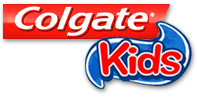 During the holidays there seems to be an abundance of holiday goodies. Which includes, holiday candies, cakes, snacks and drinks. Holiday time is especially fun for kids. From enjoying the holiday goodies and treats at school and at home, most kids will be enjoying something yummy and sweet somewhere!! With that in mind, as parents we have to be aware of our childrens oral health during this season as well. Especially since we know there will be extra items with sugar around and that they will be consuming. Even the holiday drinks like apple cider have sugar. You cant really follow your kids around and enforce brushing teeth on a daily basis. But you can teach a healthy oral hygiene when they are home. Getting your kids into the habit of brushing in the mornings, after meals and before bed is something we can teach our children when they are home. Another thing that I know seems to work with my kids, is having fun while brushing. You can have fun by giving your kids fun toothbrushes with their favorite characters on them. Also, giving them a fun and tasty toothpaste seems to work too. To add some extra fun into the holiday season, give your kids new toothbrushes and toothpaste in their stockings this year. Not only will they really like this, but they will be excited to use them as well!!
I was given a couple of toothbrushes and toothpaste to share with my kids and review, courtesy of Colgate. We already practice healthy brushing habits in our home. One thing that I know helps is in the mornings and in the evenings we brush teeth together. I know that my kids enjoy this and my 2 year old, who is constantly trying to do things on his own to show how big he is, loves it when we brush our teeth together and he also learns from it as well!! Since we are gearing up for the holidays, Colgate would love to share a stocking stuffer idea and give one of my readers a new Spongebob Toothbrush and Toothpaste.
Mandatory Entry:
Follow Colgate on Facebook! Come back here and leave your email with your entry!!
Extra Entries:
Follow me on Twitter and tweet about this giveaway daily
Follow me on Facebook
Follow me on Google Friends Connect
Vote for me on the Top Mommy Blogs
Grab my button and leave the URL to where I may find it
Blog about this giveaway and leave the URL to the post (5 entries)
Grab The Home For The Holidays Button and leave the URL to where I may find it
This giveaway is open to US residents. This giveaway will end at midnight on December 1,2010. Winner will be chosen at random.org and will be given 48 hours before another winner will be chosen. All products for reviews and giveaways are given as a sample from the companies. All opinions in reviews I conduct are my own. I was not paid to say anthing or review any products.