When preparing for Back to School, keep in mind all of the tech gadgets you or your student might need. I love Logitech, they have products that are not only for everyday computer use, but products that make using your computer so much easier. Like for example, you need a keyboard when using a computer, but a wireless keyboard makes things easier and you can get comfortable when using it. You dont have to stay right at your desk. You can put the keyboard on your lap or sit on the floor with it, what ever works, right! Then what about a wireless mouse? I know personally, even though I use a laptop, I have to have my wireless mouse. It makes navigating and clicking so much easier. Well not only does Logitech have great wireless mice and keyboards, but these items can come in awesome colors and also with awesome designs, so they are more you!! They also have some really great webcams. I was sent a great back to school pack from Logitech. I received a wireless mouse, a wireless keyboard and a HD Webcam for review.
I was sent the M325 Wireless Mouse in the Trace Lines design. This mouse is awesome, I already had the one with the pink design on it for myself, so this one went to my husband for his laptop. We both love the mouse and the designs are great, we can have our own separate designs so they dont get mixed up. I am of course into anything pink and since my husband is a techie, so the Trace Lines design is right up his alley!!
Key Features
A
Wheel for the Web:
Designed
for how you use the Web, our newest micro-precise scrolling makes
reading your Facebook®, shopping Amazon® or scrolling through
Google® searches easier.
Plus, tilting the wheel moves you backward or forward on the Web.
A
Feel-Good Crowd-Pleaser:
Based
on the best-selling shape in the world3,
it keeps your hand happy—even after long hours of use—thanks to
its comfy, contoured shape and textured rubber grips for easy
handling.
18
months, One Battery:
With up to 18 months of battery life, battery hassles are virtually
eliminated. To eliminate surprises, the mouse's smart sleep mode
and On/Off switch save power, while an indicator light eliminates
surprises.
Logitech
Unifying Receiver:
The tiny wireless receiver stays in your laptop, so there's no need
to unplug it when you move around. Plus, you can easily add
compatible wireless devices to the same receiver.

So
Long, Touchpad:
Forget
about tricky finger maneuvers—with your laptop touchpad—at home,
at school and at work you'll enjoy precise clicking and pointing
while navigating your favorite websites thanks to Logitech Advanced
Optical Tracking. And
you don't need a mouse pad either.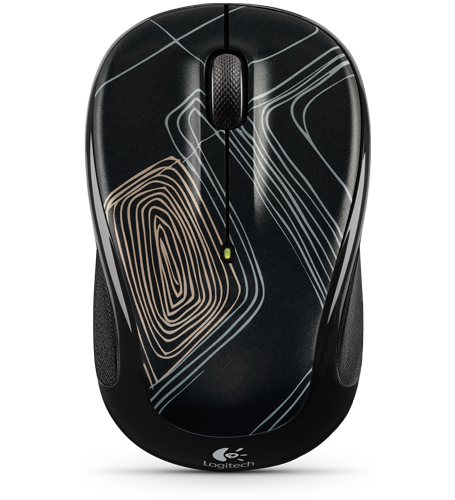 The next item we received is the K360 Wireless Keyboard. This is perfect for our family desk top. We went with the Blades of Grass design. This design is perfect for the entire family to use, it is not too feminine and not too masculine, it is a very well balanced design that is perfect for our house! I love that it is wireless, so who ever is using the computer can relax while on it!!
Key Features
Compact
comfort:
With a space-saving design and familiar layout, this keyboard is
about 20 percent smaller than standard keyboards, so it cuts down on
clutter wherever you use your laptop.
Extended
battery life:
A three-year battery life means less time spent changing batteries.*
Personalized
shortcuts:
Six hot keys let you skip songs, pause videos, crank the volume and
more. With 12 programmable F-keys, you can easily customize to open
your favorite apps, folders and Web pages.**
Powerful
wireless connection:
Long-range wireless connection virtually eliminates delays, dropouts
and interference so you can work, and play, in more places.

Plug-and-play
simplicity:
Simply plug the tiny wireless Logitech Unifying receiver into a USB
port, pull the battery tab and start using your keyboard right away.
The compact receiver stays in your laptop and allows you to add a
number of compatible devices without the hassle of multiple USB
receivers.
Whisper-quiet
typing:
Framed keys look modern and barely make a sound, while providing a
more comfortable typing experience than with laptop and netbook
keyboards.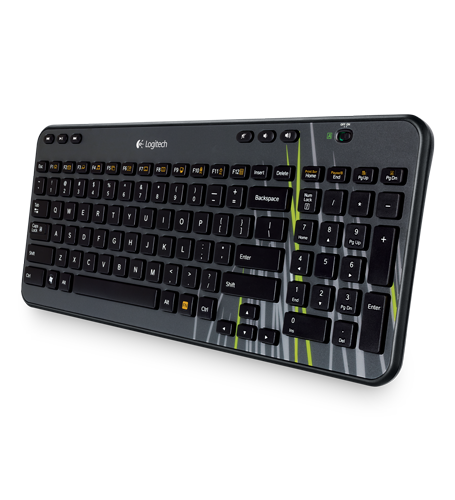 The final product that we received for review is the HD Webcam C270 in the Fingerprint Flowers design. This camera is perfect for me to use with my laptop. This is also great for the kids to use when they Skype with the grandparents.
Key
Features

HD
720p video calls on
Logitech Vid™ HD, or any service that supports HD video calling.
One-click
upload to Facebook™, YouTube®
makes it easier than ever to record and share videos.
3-megapixel
photos (software enhanced)
for high-resolution photos capturing.

Logitech
Fluid Crystal™
technology ensures that each video call or recording offers
crystal-clear images with smooth, fluid motion and rich, true-to-life
colors, even in real world conditions.
This set is great, and the wonderful people from Logitech would like to give one of my amazing readers this same set!!
Mandatory Entry:
Check out the Logitech Color Collection and tell me what product you would like to have! Also leave me your email with this entry!!
Extra Entries:
Like Logitech on Facebook and tell them which product you like best! (4 entries)
Like my new Facebook page (2 entries)
Follow me on Twitter
Tweet About This Giveaway Daily
Follow me on Facebook
Follow me on Google Friends Connect
Follow me on Networked Blogs
Subscribe to my email
Grab my button and leave the URL to where I may find it (2 entries)
Blog about this giveaway and leave the URL to the post (5 entries)
Leave a comment on any of my non giveaway posts ( 2 entries per post )
Enter any of my other giveaways ( 1 entry per giveaway)
Grab the Back to School Event Button (5 entries)
This giveaway is open to US residents. This giveaway will end at 11:59 pm on August 24,2011. Winner will be chosen at random.org and will be given 48 hours before another winner will be chosen. All products for reviews and giveaways are given as a sample from the companies. All opinions in reviews I conduct are my own. I was not paid to say anything or review any products.