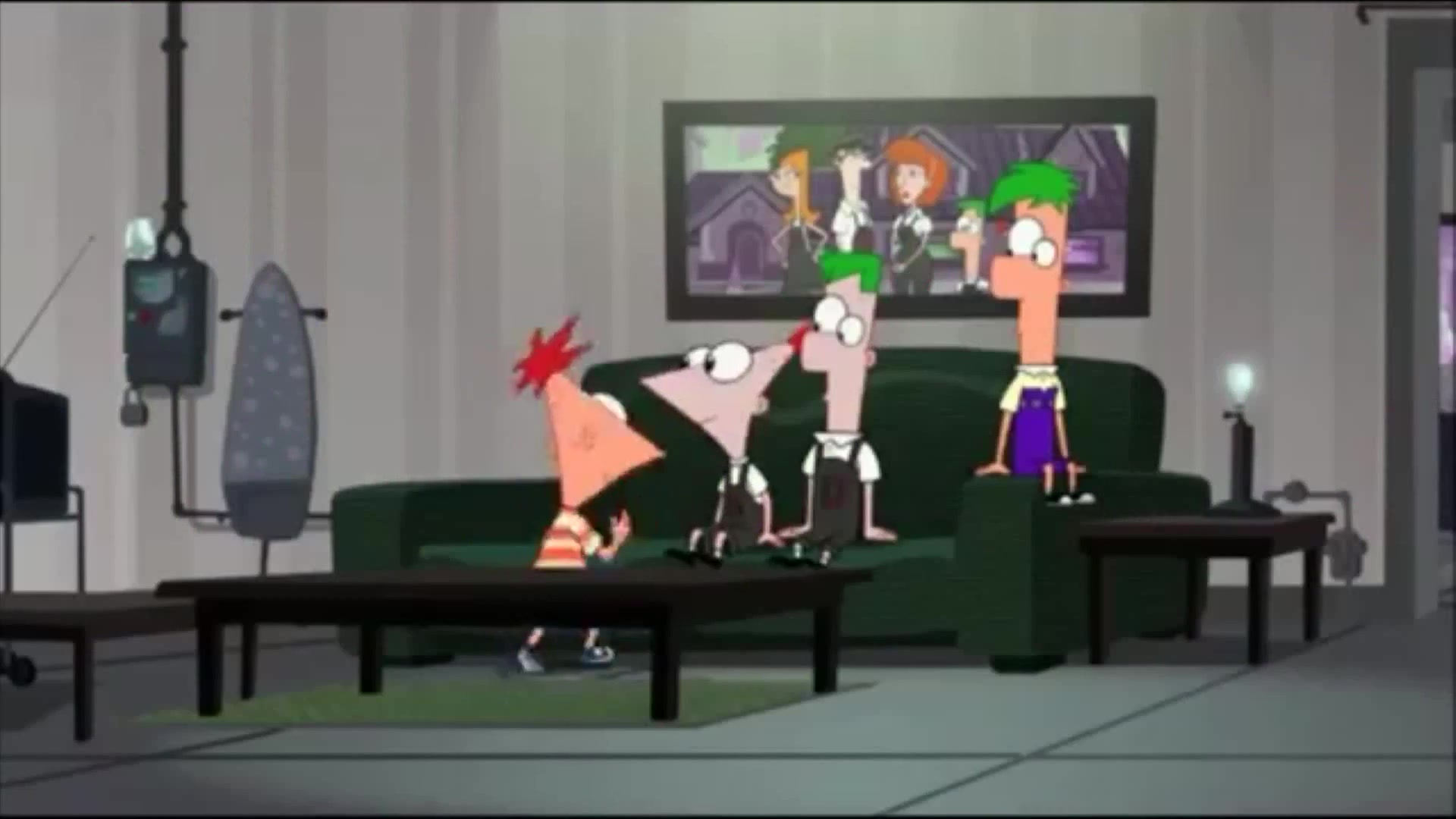 Last night we hosted a awesome Phineas & Ferb Movie Screen Party!! As the kids started arriving, we handed out the awesome sling bags that had some really great Phineas and Ferb swag in them! We started out the party by playing some trivia games. I was surprised on how much the kids knew. From there the kids and adults got some snacks and some Perry Punch!! The Perry Punch was a huge hit. We popped some fresh popcorn then went in the living room and waited for the movie to start. When the movie came on the kids were immediately quiet. I was amazed on how into the movie the kids were. They sat there, drinking their punch and eating popcorn. When the first break came around, the kids hurried to refill their cups, then raced back to the living room to get their spots back and waited for the movie to come back on. The movie was great. I personally have not watched too much Phineas & Ferb, but I did enjoy this screening party. I loved the songs and the story. Phineas & Ferb are two boys who are brothers, they have an unusual family pet named Perry. Perry is a platypus, who is also a secret agent. Perry is constantly stopping the mad scientist who is always plotting and creating gadgets that he can either take over the world with or destroy the world with. This time Phineas & Ferb actually end up helping the mad dr., not knowing that he is bad, in creating a machine that can take you to another dimension. Perry's secret agent name is Agent P, and now he has to fix the mess that Phineas & Ferb have gotten them all into. Their sister is also there and goes as well. They end up in a really twisted dimension where evil rules, and their pet Perry, in the other dimension, is evil as well. They have to fix things and find a way to get out of the dimension they were taken to and get home. The movie was great and the party was a blast. The kids all enjoyed it and the parents did as well!!
Getting the snacks out for the party!!
Some of the kids playing before the movie!
Some Perry Punch!! Yum!!!