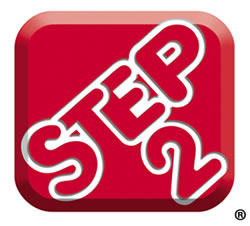 My kids love create art. They love to draw and paint. Honestly I have yet to meet a kid who does not like to draw and or paint. Art is very important to a child's development. I think that it is important that we as parents help in our children's development, both in the school and at home. Part of a childs' development is their brain. Our children's brains are very precious and very important. There are two parts of the brain and a child's brain is like a sponge. We help their left brain by teaching them math, reading and science skills, and this is important for their logical thinking and analytical processes. Another crucial part of the brain development is the right brain. This is our creative side and as parents we also need to feed the creative part of our little ones brains!! Training the right brain is crucial for creativity, emotional development and intuition. Now in school most kids are having their left brains trained every day, but unfortunately, schools are not always feeding their right brains. So when it comes to purchasing toys and products for my kids, I think about what will be most beneficial to my children and their precious development. A company that I have loved and trusted when it comes to great products that kids not only love but play into our children's development is Step2. From the pretend play sets that are great for role playing to the art desks and easels that promote your child's artist with in! I know when my daughter was little I had bought her a art desk and she used it daily for her project of dressing up the refrigerator!!! She loved and still loves to draw and paint. She now has a larger easel and a larger desk in her room that she uses regularly. Well my son is three and he loves to draw and paint as well. In fact, we have other little ones over quite often, and they all love to get together and create then present the moms and dads with the masterpieces they come up with! Well the wonderful people from Step2 sent my little crew of artists a Art Easel Desk combo. This is the perfect piece to put in my sons room. He and his friends love it. My son finds it a great place to not only create at, but he now has a place to store his crayons so they are more handy for him! The dry erase board is great for drawing on over and over again, and it has a clip on it so he can hang paper on it for painting! He can also store his extra paper in the desk so he can easily go on to his next masterpiece!! This is the perfect easel desk combo for little ones so you can help feed that right brain of theirs!! The wonderful people from Step2 are also going to give one of my amazing readers their own Step2 Art Easel Desk!!
Mandatory Entry:
Tell me what other Step2 product you like! Please leave me your email with this entry!!!
Extra Entries:
Like Step2 on Facebook (2 entries)
Like my new Facebook page (2 entries)

Follow me on Twitter
Tweet About This Giveaway Daily (+1 daily)
Follow me on Facebook
Follow me on Google Friends Connect
Follow me on Networked Blogs
Subscribe to my email
Grab my button and leave the URL to where I may find it (2 entries)
Blog about this giveaway and leave the URL to the post (5 entries)
Leave a comment on any of my non giveaway posts ( 2 entries per post )
Enter any of my other giveaways ( 1 entry per giveaway)
This giveaway is open to US residents. This giveaway will end at 11:59 pm on October 29,2011. Winner will be chosen at random.org and will be given 48 hours before another winner will be chosen. All products for reviews and giveaways are given as a sample from the companies. All opinions in reviews I conduct are my own. I was not paid to say anything or review any products.