MyPurMist Review (Personal Steam Inhaler), This review is renewed and republished on April 21, 2019. This product still amazes me and it is still awesome.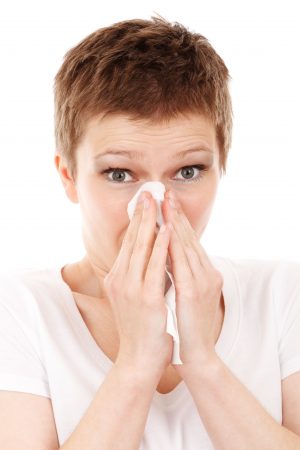 With a family, all with allergies and myself being pregnant and having those wonderful pregnancy allergies that seem to be 24/7, finding relief is something that I am always looking for. Recently I was sent a MyPurMist Personal Steam Inhaler to review. Now we all know that putting our heads over some steam, taking a hot shower, or using a humidifier helps, but when allergies are in full swing, these methods are not always the best and with these methods, you also have the possibility of steaming up some nice germs into the air. Well with the My Pur Mist, you don't have that issue. My Pur Mist is a handheld steam inhaler. It is the only FDA approved a safe personal steam inhaler option that you can use for yourself and your family. I love that I can use the My Pur Mist for myself and my kids!
It is the Only FDA Approved Personal Steam Inhaler
The MyPurMist Personal Steam Inhaler kills 99.9999% of the fungi and bacteria that may be present in the water reservoir, which you might find present in your room humidifier. I get really bad allergy attacks in the afternoons and at night, and I was amazed to see how well the MyPurMist worked! I found that instead of suffering from those restless nights when my allergies are bad, I can use the My Pur Mist before bed and sleep through the night. With my daughter, she gets really bad seasonal allergies, and those nights when it gets bad, I end up staying in her room with her just to try to comfort her.
MyPurMist Review
In the past, we have turned to allergy meds and a room humidifier, but since receiving this product, we have been able to avoid the meds and the humidifier and both sleep through the night! I also love that with My Pur Mist, I don't have to wait to get relief, I just plug it in, then I get instant steam, which with those sleepless nights when I am awoken by my allergies or by the sound of my daughter coughing from her allergies, I can take the My Pur Mist in, plug it in, get instant relief and after 25 minutes, it will turn itself off!
I like the Fact that I can just plug it in and get instant relief.
In all, I have been very pleased by the My Pur Mist both for my own personal use and for using on my daughter as well! If you or someone in your home suffers from allergies, or even if you want to have a device handy that will safely sooth yours and your families sinus's, then the MyPurMist is a product that you need!
This was not a paid post and honest/original opinions were used and they are my own. Thank you to the company and/or pr agency who supplied the product for review.
You can get My Pure Mist on Amazon, click here.