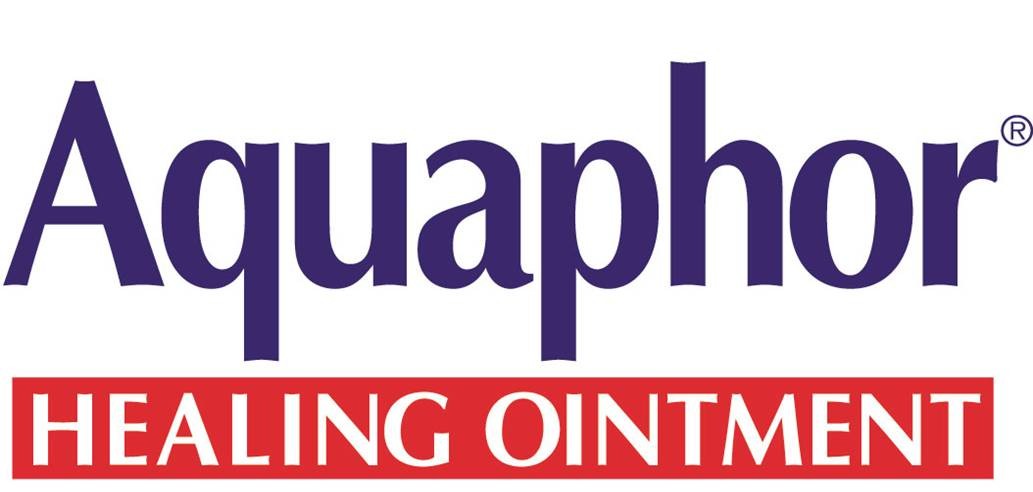 When it comes to baby's skin, we only want to use the most delicate and safe products that will keep baby's precious skin soft. I will be having the new baby in September, so I will be faced with the dreaded winter dryness that not only I suffer from each year, but my kids have both suffered from. A product that I have used for myself over the years and that I stock up on and use for my kids is Aquaphor Healing Ointment. Aquaphor is often called the duct tape of dermatology as it helps with many skin care needs of athletes, Moms, babies and dry skin sufferers. On those winter days when the kids want to spend the day in the snow playing, they might have a blast but their poor skin suffers. They will come in with chapped faces and cracked hands, and this does not just happen during those winter months either. With summer coming up and all of that water fun in the sun, going in and out of the pool and playing in the water can really dry out mine and my kids skin. Sure we use sunblock, but after so much time in the chlorinated pool, when we get out, our skin can dry up and crack. So having Aquaphor Healing Ointment on hand not only for the new baby and the kids during the winter months, but having it on hand year round is a must have in my book! Recently I was sent a great set of Aquaphor products, I was sent the Aquaphor Healing Ointment, which I love and use regularly already, and I was also sent the Aquaphor Baby Gentle Wash and Shampoo. Since I am very familiar with the Aquaphor Healing Ointment products I am confident that when the new baby comes, I will be able to safely use the Aquaphor Baby Gentle Baby Wash and Shampoo!! This baby wash gently cleanses your baby's skin and hair, it is recommended by Pediatricians and contains a tear free formula that is designed and clinically proven to be gentle enough for baby's skin! In all, when you are preparing for baby or looking for gentle products that will heal and sooth your baby's and your skin, then check out the line of products from Aquaphor!! The wonderful people from Aquaphor would like to offer my readers a great prize by giving one of my amazing readers their own Aquaphor Healing Ointment, the Aquaphor Baby Gentle Baby Wash and Shampoo along with at $50 Visa Gift Card!!!
Mandatory Entry:
Tell me what product from the Aquaphor line of products you use most or is most appealing to you! Please leave me your email with this entry!
Extra Entries:
Like Aquaphor US on Facebook (2 entries)
Visit the Aquaphor Facebook Page and post a comment on the wall sharing an experience Aquaphor has helped out with for you or a member of your family – has it been your "duct tape of dermatology"?

Like my new Facebook page (2 entries)
Share this post on your Facebook (2 entries)
Follow me on Google + (2 entries)
Google +1 this post (3 entries)
Follow me on Twitter
Tweet About This Giveaway Daily (+1 daily)
Follow me on Facebook
Follow me on Google Friends Connect
Follow me on Networked Blogs
Subscribe to my email
Grab my button and leave the URL to where I may find it (2 entries)
Blog about this giveaway and leave the URL to the post (5 entries)
Leave a comment on any of my non giveaway posts ( 2 entries per post )
Enter any of my other giveaways ( 2 entries per giveaway)
Grab the Preparing for Baby button and leave the url to where I might find it! (5 entries)
This giveaway is open to US residents. This giveaway will end at 11:59 pm on June 4,2012. Winner will be chosen at random.org and will be given 48 hours before another winner will be chosen. All products for reviews and giveaways are given as a sample from the companies. All opinions in reviews I conduct are my own. I was not paid to say anything or review any products.