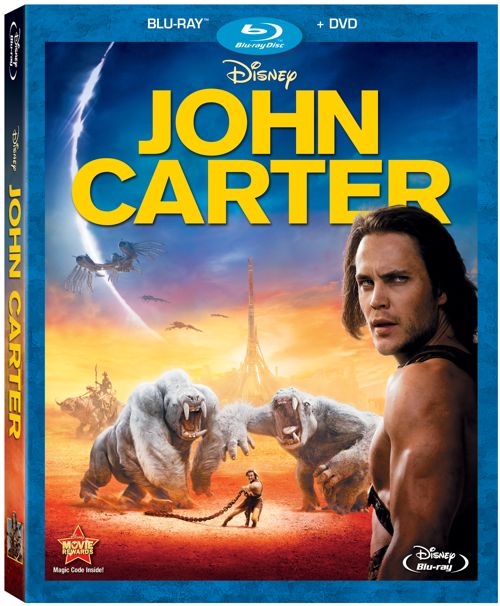 When it comes to movies, I love finding ones that my husband, kids and I will all enjoy watching together. Recently I was sent the movie John Carter on Blu-Ray to review. True there is some violence in this movie, so when it come to discretion, that is for the parents to decide. This movie is not like we had thought it was going to be like, in fact it really exceeded what we thought we would be watching! John Carter is a man from Virginia, from the planet Earth. When a freak change of events occur, John Carter finds himself in a different world, the world of Mars. On Mars he first comes across these giant green martians. He makes allies with some of these martians, which later comes in handy when he needs them most! Oh, and I cant forget to mention the dog like creature that is in this movie, he seemed to be a favorite with my kids, and I will have to admit the dog thing was pretty cool! To John Carters surprise, he comes across a species of humans that would also be considered martians. Unfortunately, when John Carter arrives, he finds himself in the middle of a war that is between the, I guess you would call clans of humans. He meets someone who he not only finds to be quite interesting, but also changes his life forever. I loved this movie and so did my kids and my husband. It made for a great adventure movie on our family movie night, and if you are looking for a great movie to watch your next family movie night, then get John Carter!!
On top of the great movie, you also have your extras that come with the Blu-Ray Combo Pack. I loved the story behind the movie John Carter, and we always love to watch the fun bloopers as well as all of the other great extras!! John Carter is available to take home today!
This was not a paid post and honest/original opinions were used and they are my own. Thank you to the company and/or pr agency who supplied the product for review.