Product Received

When it come to jewelry, Estrella and I have quite a collection. Estrella is a girl who knows what she likes and she is one who enjoys to accessorize. For her, she likes to have unique jewelry, she loves it when we find something that is not like what her friends will have, and one of the places that we both enjoy going to for those unique items is Etsy. Estrella will spend hours on Etsy, looking over jewelry and other accessories, then adding them to her wish list. Recently we were sent a very adorable and very unique from a new favorite Etsy Store! We were sent a bottle of Pixie Dust with a fairy charm attached. The store is called Valebella Jewelry Designs and the piece is called, 'Faith Trust and Pixie Dust in a Bottle'. Estrella and I both adore fairies, so when we saw this piece, we knew it was something we had to have, and we also knew that it was something that would stand out when Estrella wore it when she is with her friends.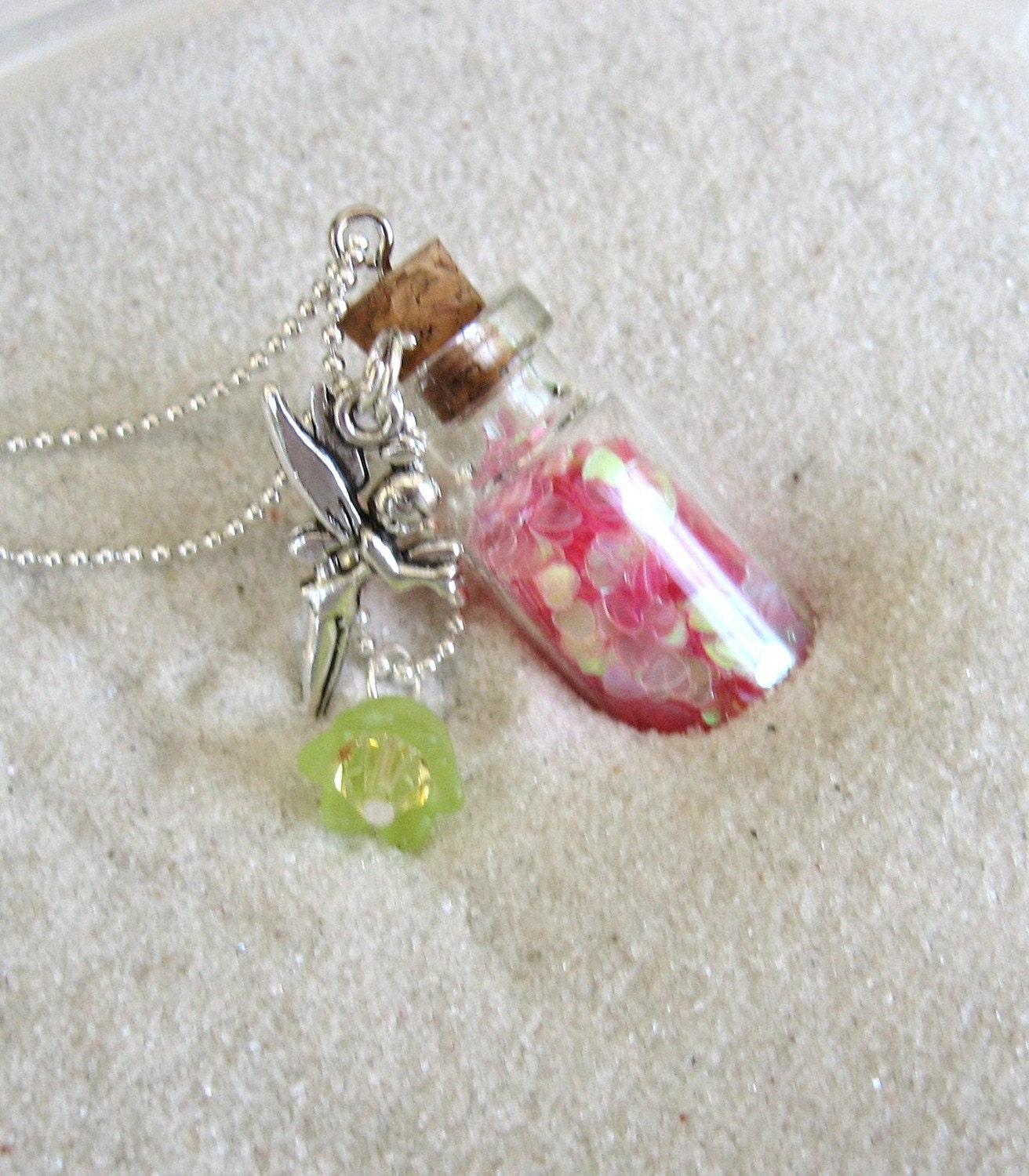 We found that not only is this particular piece unique and incredibly adorable, but it draws attention when she wears it. When it arrived, I found that it was even more adorable in person! I think that the Pixie Dust in a bottle necklace is one of many perfect gifts to get any little girl in your life from this Etsy Store!
Now I said that it is one of many items that you can find from Valebella Jewelry Designs, and I mean it. There are so many adorable bottle designs, like the Hope in a Bottle Breast Cancer Awareness Ribbon Charm Necklace and the many holiday designs that are available.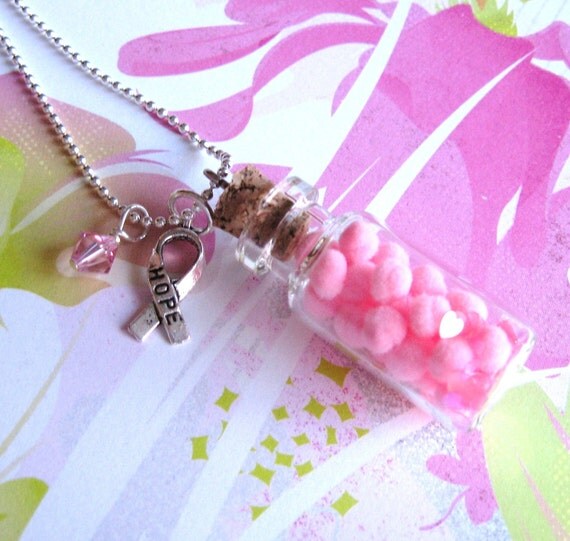 Then you have the many charms and other very fashionable accessories to choose from! In all, I not only found the necklace that I was sent for review to exceed my expectations, but the prices are ones that anyone can appreciate, especially when it comes to shopping for jewelry and accessories! Well since we are getting close to the holiday season, the wonderful woman who designs the items from Valebella Jewelry Designs would like to send one of my readers a necklace of their own!'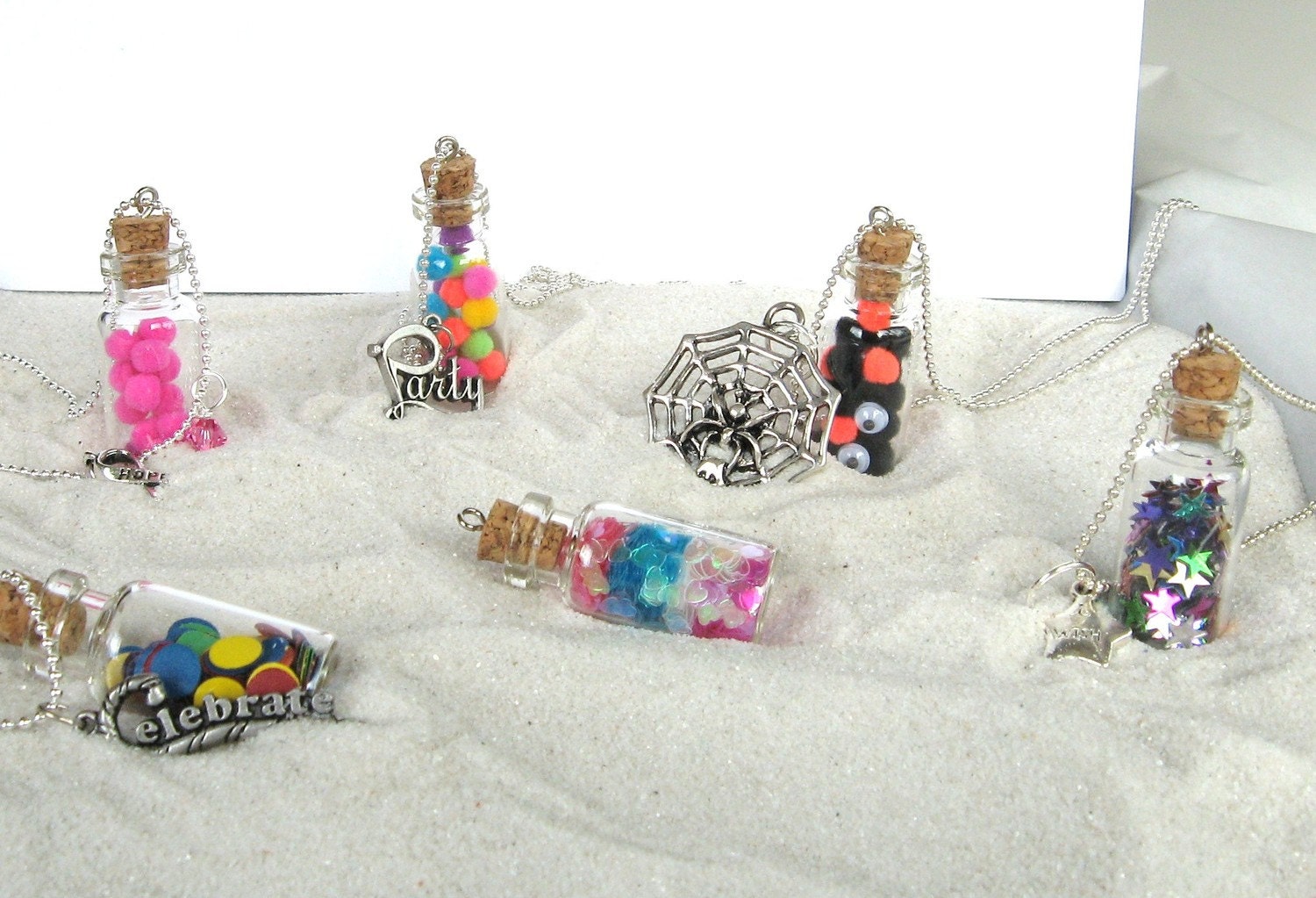 This was not a paid post and honest/original opinions were used and they are my own. Thank you to the company and/or pr agency who supplied the product for review.