Product Received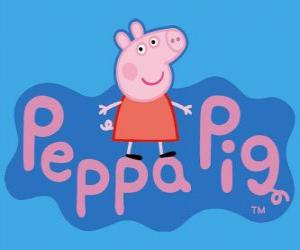 In my house, we enjoy a variety of shows and characters. Having 3 kids, each 4 years apart, makes the range of shows and characters that much greater. One show that all 3 kids watch and enjoy is Peppa Pig. We not only enjoy watching this show with the kids, but when Robert has friends over, they too enjoy watching Peppa Pig. So, naturally, when new Peppa Pig toys come available and we are given the chance to review them, we jump on the chance! Robert has a lot of little girl friends, and when they come to play, he likes having the Peppa Pig toys on hand for them. Aside from that, Estrella also finds the toys from Peppa Pig and Fisher-Price to be a lot of fun to play with, and with the books, all 3 kids, including Wyatt, enjoy sitting together while myself or my husband read the books to them before bed.
To add to our bedtime routines, we found this set of Peppa Pig products to a lot of fun. In our house, we start out out nightly routine with baths for the kids, and with the Muddy Puddles Bathtime Peppa, your kids can have fun with Peppa and George in the bath tub! This play set has suction cups on the tub, so that you can attach the set to your tub for baths. Then your kids can enjoy giving Peppa a bath by washing away the mud she got all over herself after playing in the muddy puddles! With the Bedtime Peppa doll, you not only get a very cuddly Peppa Pig for your little ones to sleep with, but she sings lullaby songs, oinks, and even plays a bedtime game of counting sheep! Then to complete our nightly routine, we can read together as a family, the book, Peppa Pig and the Busy Day at School. In all, we found these great products from Fisher-Price to be a great addition to our collection of Peppa Pig products that the kids love and enjoy playing with. So this holiday season, as you are looking for those perfect gifts to get your own little Peppa Pig fans, check out the great new products from Fisher-Price in the Peppa Pig collection!
Thank you to Fisher Price and Candlewick Press for sending me these products for review. All opinions are my own.