With the summer coming to an end in the near future, and those end of summer plans and vacations being put into place, I find that having a great camera to take on any adventures we might embark on to be ideal. To help with capturing those moments we were sent the JVC Everio All Weather Camera to review.
This camera is one that is perfect for capturing those summer moments with the family, from the outdoor picnics and play, to heading to the amusement parks and water play! The JVC Everio is one that is easy to pack, and with the 4.5 hours of battery life, I know that we can capture those adventures and be sure we do not miss a moment!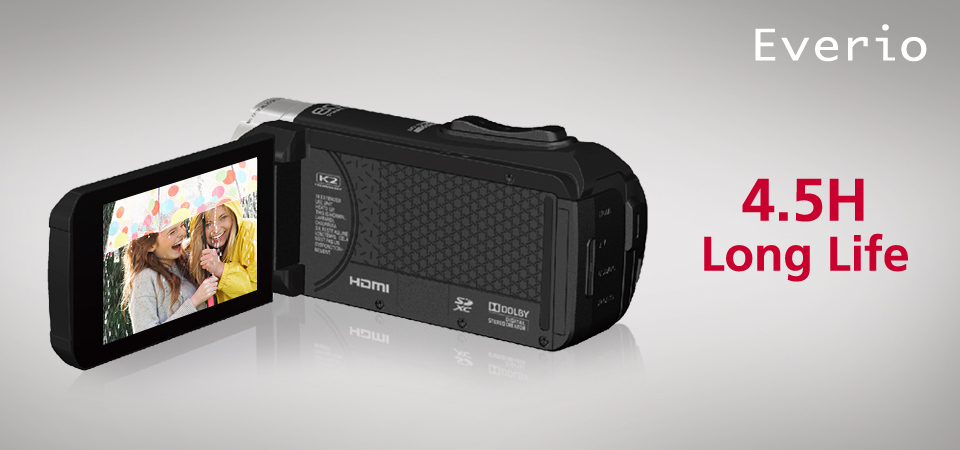 Aside from the size and the battery capabilities, I like that I can use this camera, even when we head to a water park, and not have to worry about it getting ruined in the water. The quality is also a great aspect, giving me a great camera that helps to really capture those home videos of the family, and not have to worry about the quality taking away from the moment. I also like that it has a 60x dynamic zoom and a 40x optical zoom, making it so that I can zoom in on the kids or objects that are far away and still get a good video quality, oh and the zoom is not only on the optics but there is also a microphone zoom, so I can hear the kids as they play a game of softball with friends. With these features, I find that the JVC Everio to be a great camera to have, so as you plan and pack for those end of the summer vacations and parties, be sure to get the JVC Everio and do not miss a moment!
Product received, thank you to JVC and the PR for supplying me with a product for this review, all opinions are my own.