Back to school shopping season is in full swing, and as a parent, when it comes to what the kids will wear, I not only look for the styles they want but also the products that will help them in the new school year. With Robert, he is a boy who loves to run and play, and one of his favorite things to do at school is participate in physical education and play outside with his friends during recess.
Knowing how rough he can be on his shoes, just over the summer alone, I find that I want shoes for the new school year, that are not only stylish, but also durable and comfortable. So when we were sent the Boys Skech-Air shoes for boys for Robert, I knew these shoes would be a great fit for the new school year!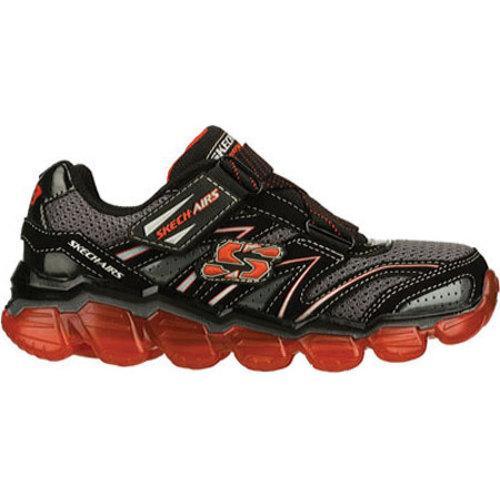 For Robert, he finds that they are like walking on clouds, very light weight, yet according to Robert, they make him faster and even after running around all day, they are still very comfortable on his feet. He also likes that the straps have a cool zigzag design, and since there are no laces to stop and tie when they come untied, he can worry less about tying his shoes, and focus more on his activities that he is engaged in!
Then for me, I like that the mesh fabric on the side panels that provide his feet with a cooling effect. I also like that since they are Skechers, I know that they are a trusted brand, that will hold up, even with all of the play Robert will put them through. And with the memory foam cushioned insoles, Robert's feet will be comfortable, which all together, will make me a happy mom! So this year, as you search for those shoes you are going to get the kids, be sure to check out the Skech-Air shoes for both boys and girls, from Skechers!


Product received, thank you to Skechers for supplying me with a product for this review, all opinions are my own.