One of Estrella's favorite shows is My Little Pony, so knowing that she can collect the My Little Pony dolls from Build-A-Bear Workshop, helps make it so she can bring two of her favorite things together! Estrella has adored our trips to the Build-A-Bear Worshop over the years, and since she was little, she has found that her excitement for what we can find there is ongoing!
Recently we were sent the My Little Pony Zecora doll from Build-A-Bear Workshop, which makes for a very neat and unique edition to Estrella's collection of My Little Pony dolls from the Build-A-Bear Workshop! Zecora is one of the Build-A-Bears online exclusives, making her a pony that Estrella and her friends see as a must have.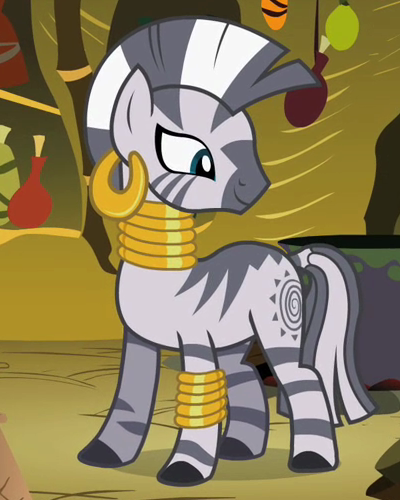 Zecora is not just any pony, she is a zebra and she is a friend to all of the ponies in Ponyville. And when you purchase Zecora online, you can personalize her to your liking with the clothing and accessories that you can find in the My Little Pony line. Making Zecora not only a must have item for my daughter and friends, but also a unique pony to give to and add to any My Little Pony collection which can be found at Build-A-Bear Workshop!
Also, be sure to follow Build-A-Bear on Facebook, Twitter, Instagram.
Product received, thank you to Build-A-Bear Workshop for supplying me with a product for this review, all opinions are my own.