This post brought to you by GB Child USA. The content and opinions expressed below are that of Mommy Katie.
This post is brought to you by GB Child USA. All opinions are 100% mine.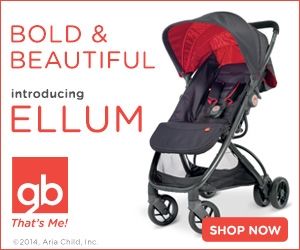 When we head out with the kids, we not only want to have the gear we need to ensure we are prepared for the adventures ahead, but like most moms, I want to head out in style. This is a simple request that many of us might prefer, but can not always afford. Well not anymore, because when I head to my local Babies R Us, I can find the bold and beautiful, Ellum strollers from GB Child, in very fashionable designs as well as selection of colors, at a price that is parent friendly! In fact, when I shop at Babies R Us, I can find both the exclusive designs from GB Child, with the Ellum and Zuzu strollers.
I like that with the Ellum strollers, I can get a stylish stroller, that maneuvers easily, with a slender design to it in a variety of bold colors to choose from, to give it that unique look that is eye catching!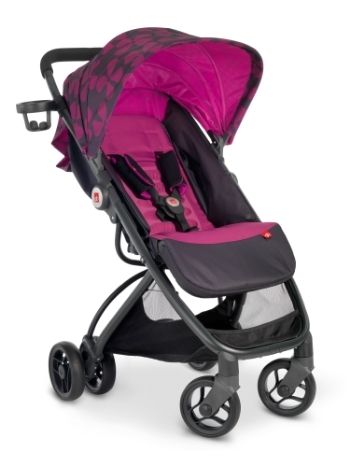 Aside from the look and easy maneuvering, I like that the Ellum is easy to fold up with the Kick n Lift Fold, it is light weight, easy to store away either with letting it stand up, tote it, or tuck away, and that it also offers the comfort your child might get from a full size stroller, in a compact style. You also get the smooth ride suspension, which is great for keeping that sleeping baby asleep when out, and the multi position recline is another great feature to help provide comfort to your little rider.
Other great features include the large basket on the bottom, which is something I look for in a stroller, and I like that the Ellum is compatible with some of the most popular infant car seats on the market, making the Ellum not only a great and comfortable stroller for my toddler, but also great to have when taking the new baby out and about!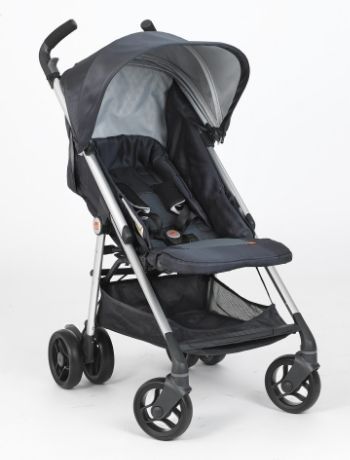 Then with the Zuzu from GB Child USA, which is also only found at Babies R Us, I can get a comfortable, light weight stroller, that will really come in handy for traveling. I like that the design gives this stroller a nice, sophisticated look, which has the umbrella stroller look, but is unlike your average umbrella stroller! With the Ultra Compact Slide fold, the stroller becomes a lot shorter once folded, than compared to the average umbrella stroller, and once it is folded, it is easy to store by either self standing, toting along with you, or by storing it away.
The Zuzu also offers a multi positional recline, premium comfort seating, storage basket, oversized canopy with ventilated window, and 360 swivel wheels, giving it easy one handed maneuverability along with the one touch brake! And, I like that I can use this awesome travel stroller not only for my toddler, but it is compatible with a number of infant car seats, so I can also utilize this amazing stroller for the new baby when traveling!
In all, I have found the strollers from GB Child USA give parents a great selection of strollers when shopping for baby gear, that gives them the styles they want at the prices they want all in one place when they shop at Babies R Us and all with that promise from GB Baby Gear which is, "Feel confident with every step" That's Me.