With the holiday shopping, I like to find gifts that are fun, and ones that when given, hold memories with them. Now I know it may sound cheesy, but when it comes to those holiday memories that I not only have from my childhood, but share with my own kids, is watching Snoopy and the rest of the Peanuts gang in the Charlie Brown shows!
I can remember watching the Charlie Brown specials that would come on each year, starting with "The Great Pumpkin" and going to the "Charlie Brown Christmas". These were cartoons that we watched and are also ones, that I share with my kids each year as well. So when it comes to the holiday shopping, I like to add some of the gifts I can find from the Peanuts collection. Well to help with finding some of those Peanuts holiday gifts, I was sent some fun sweaters, pajamas, and stocking stuffer ideas.
I like that when it comes to the items I can get from the clothing line of Peanuts items, I can find something for everyone in my house. I found the Doin'g The Snoopy Dance sweater for my toddler to be a great item to add to his holiday wardrobe, and for my older son, the Snoopy pajamas for kids, are not only very adorable, but they are also very soft and comfortable.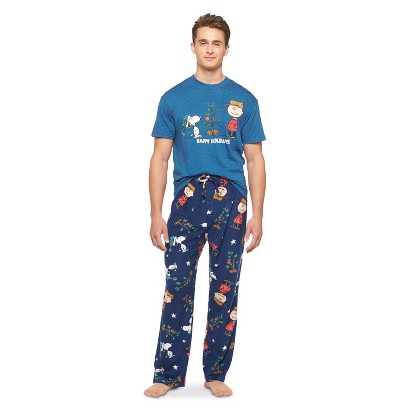 For my daughter, we found the Juniors Ugly Christmas Sweatshirt, to be a great fit and also a fun sweater for her to wear to her various holiday parties this year. We also found the Charlie Brown Christmas mens pajamas to be not only very soft and comfortable for my husband, but we love that iconic Charlie Brown Christmas tree that is on the shirt of this set!
Then, when it comes to the stocking stuffers, we found the nail polish set from the OPI will make for a great item to put in my daughters stocking this year. We also found the Be Joyful mini book and the mini sketch pad to also make for some great items to put in those holiday stockings this year. In all, making the items we were sent from the Peanuts line to be a great selection of products to give this holiday season!
Well aside from finding a great selection of Peanuts products to add to our holiday celebrations, the wonderful people from the PR group who sent me the products for review, would like to send one of my amazing readers some Peanuts gifts of their own! Also, be sure to tune in tomorrow night to the Charlie Brown Special on ABC as they air A Charlie Brown Christmas, and celebrate 50 years! The show will air at 8 PM EST/PST!!
Product received, thank you to the PR for supplying me with a product for this review, all opinions are my own.