When it comes to our family movie nights as well as the shows that I enjoy watching with my kids in the mornings, we find that tuning in to Disney Junior is a favorite channel of ours. And when it comes to the shows that my kids like to watch, The Lion Guard is up there on the top of that list. So when were sent the DVD, The Lion Guard: Life In The Pride Lands to review, the kids and I were excited to check it out and also enjoy some of the fun activities that we downloaded from the activity button that you can find at the bottom of this post.
In the adventures that you and your kids can enjoy on this DVD, you can join Kion along with his fun group of friends as they celebrate the unity which can be found in the Circle of Life. They join together to protect the Pride Lands in the 5 episodes that you can watch on this DVD, which also features Simba, the spirit of Mufasa and the hilarious antics of Timon and Pumbaa. This DVD includes the following episodes and bonus features that you and your little ones can enjoy together:


Episodes: The Rise of Makuu (featuring guest star Blair Underwood as the voice of Makuu)
The Kaputana Celebration
Bunga and the King
Never Roar Again
The Imaginary Okapi
Bonus: Music Videos:
· A Trail to Hope
· Teke Ruka Teleza
"It's UnBungalievable!" Shorts
· Who's Quicker?
· Who's Hungrier?
· Who Has Better Hair?
· Who's Cuter?
· Who's Louder?
· Who's Mightier?
Which in all, makes the choice to add The Lion Guard: Life in the Pride Lands to your next family movie night, one that your Lion Guard fans are sure to enjoy!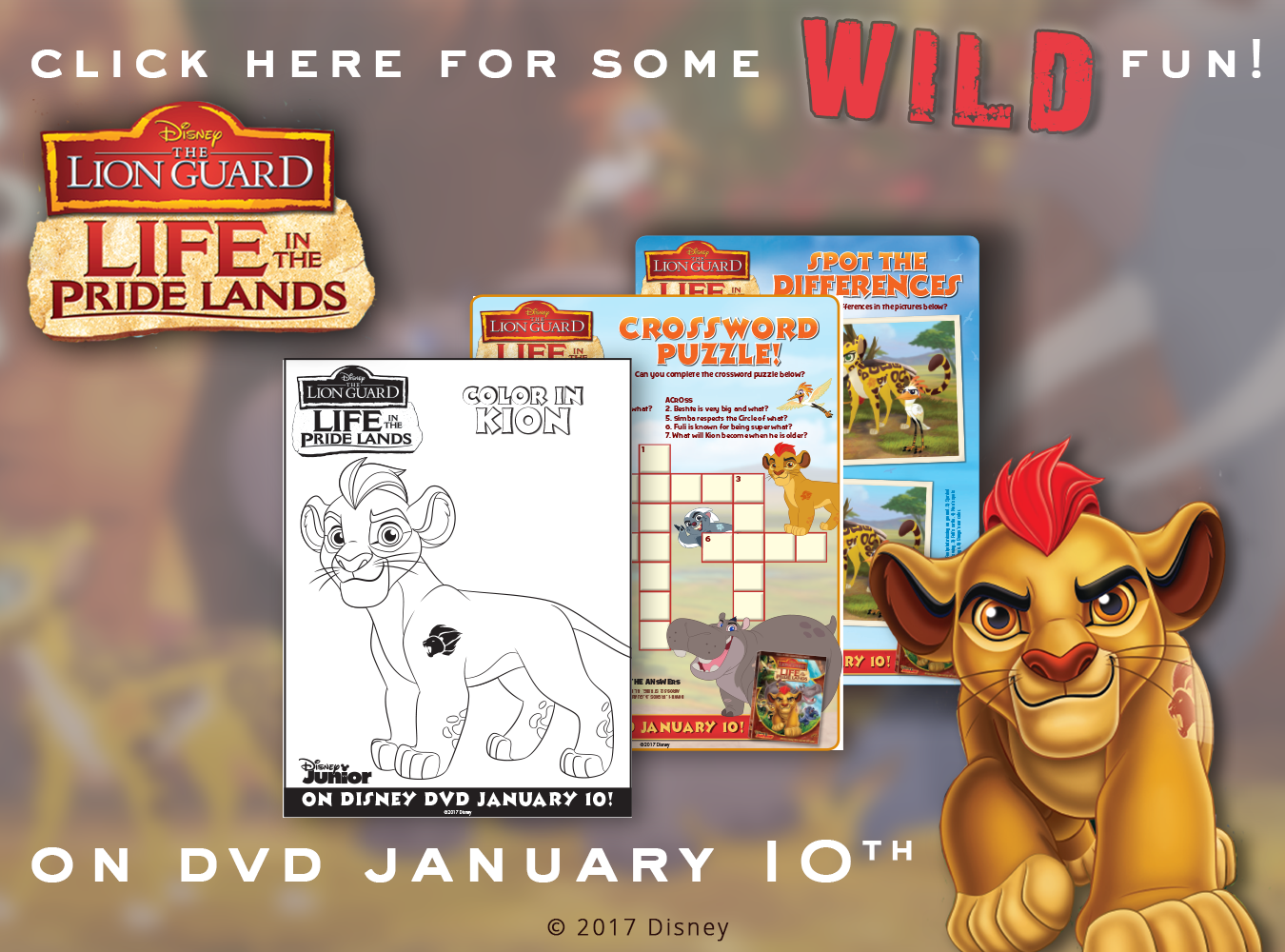 Product received, thank you to Disney Home Movies as well as the PR for supplying me with a product for this review, all opinions are my own.