When it comes to finding those titles to add to our list of family favorites, which we can watch together during family movie nights and on those rainy days, I like to seek out the titles that include some of my kids favorite characters. Like many kids from the 80's, I grew up watching shows like The Care Bears, and with the new series out for my kids to watch, I find that I enjoy watching the series with my kids. So when we were sent the DVD, Care Bears & Cousins: BFFS Volume 2 to review, I was excited to share it with my kids and also add it to our collection.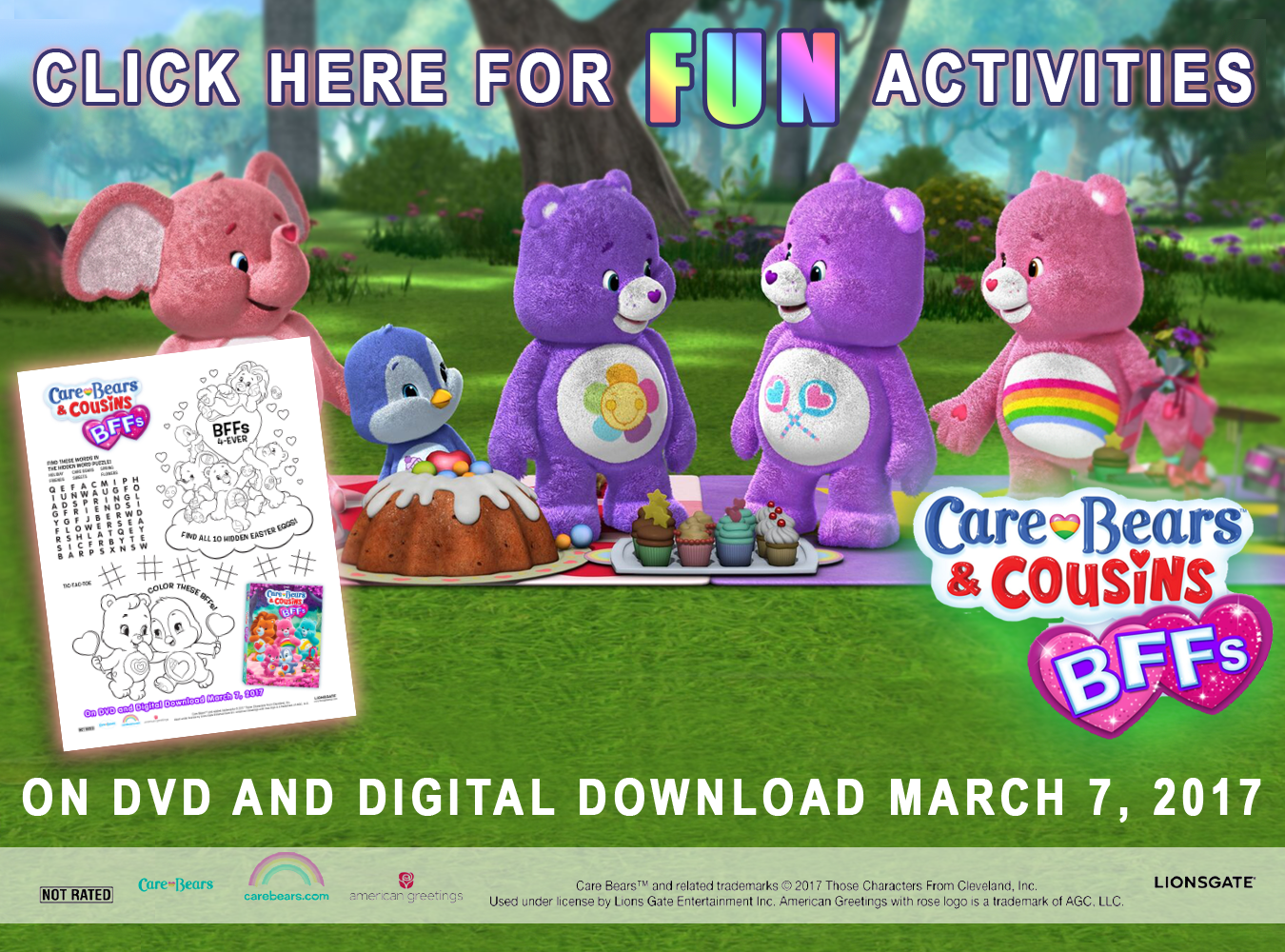 On this DVD we get a great collection which includes 6 episodes from the new series that features those very adorable and lovable Care Bears and their Cousins. Like the series that I can remember, this one is a great one that teaches children lessons while they go on adventures in the magical land of Care-a-Lot! The episodes are ones that the Care Bears and the Care Bear Cousins learn that best friends are forever and learn lessons on jealousy as well as the importance of keeping promises. Making the DVD, Care Bears & Cousins: BFFs Volume 2 a great addition to bring home and add to your families collection today!
Product received, thank you to Lions Gate Entertainment as well as the PR for supplying me with a product for this review, all opinions are my own.