Family movie night is the one night of the week where my family and I relax and enjoy a movie or show that we carefully select and watch together after dinner. It is a time that the kids look forward to, because they not only like picking out some of their old favorites but also enjoy adding some of those new movies as well. And like many, we get excited to add those must watch Disney movies to our movie nights. So when we were sent the new movie, Disney's Beauty and the Beast to watch on Blu-Ray, we were excited to add it to our Disney collection and also add it to our family movie night line up!
When Disney's Beauty and the Beast was in theaters, my daughter and I went to see it, we lined up with the other fans and found that it was a movie that was worth seeing more than once in the theater! So naturally, we were very excited to share the movie with the rest of our family when it arrived on Blu-Ray, because in this version of Disney's Beauty and the Beast, you get the tale of the beauty who captures the heart of a beast and changes him forever, just as we got with the animated version.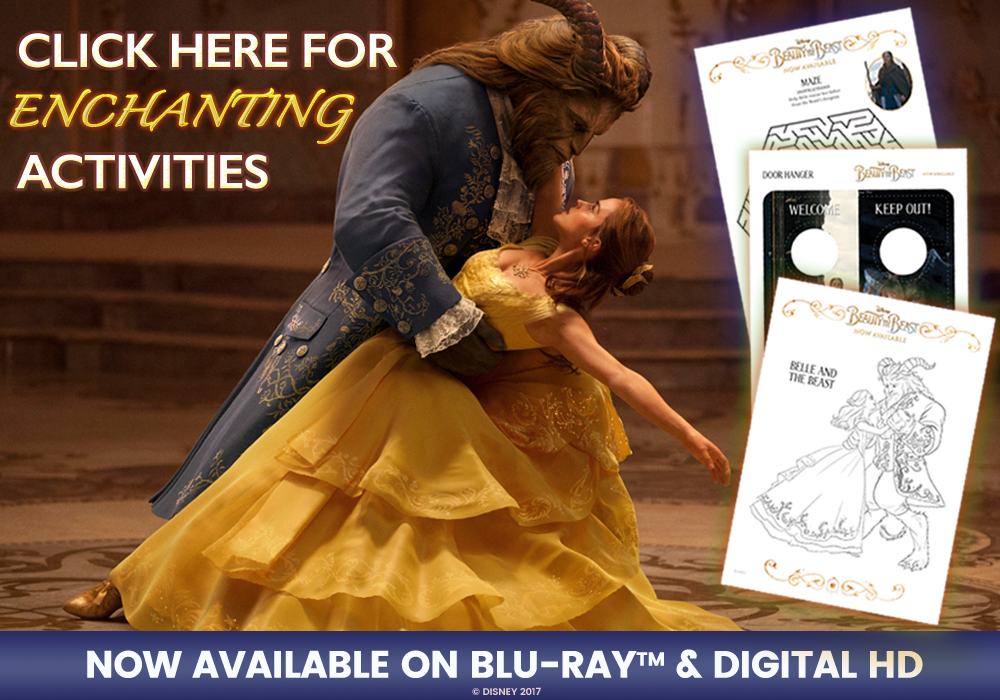 And like in the animated version, you get those epic musical numbers, the ones that are recognizable and that you can not help but sing along with, which is another reason why owning the Blu-Ray is a must have. I say this because along with the beloved tale of Beauty and the Beast, we also got to enjoy the bonus features which includes the making of the musical sequences and the Disney Song Selection where we can all sing along to those favorite songs we all love from the movie! Making the choice to bring home your copy of Disney's Beauty and the Beast on Blu-Ray, a choice that you and your family are sure to enjoy.
Product received, thank you to Disney Movies as well as the PR for supplying me with a product for this review, all opinions are my own.