With fall well and truly underway, the days are getting shorter and colder and us parents are running out of outdoor activities to keep our kids busy. This is especially true for the evening hours before bedtime, what we affectionately call the 'witching hours'. We have found nothing works better to entertain the troops than a nice family movie night. What can be better than cuddling under cozy blankets, getting walked over by a purring feline, eating (and spilling) popcorn and enjoying a nice movie? Somehow our family has been late in getting into the Hotel Transylvania movies, and after recently watching the first two movies of the series we were very thrilled to have the opportunity to watch Hotel Transylvania 3 on DVD, along with receiving a wonderful (large) box of goodies to enjoy.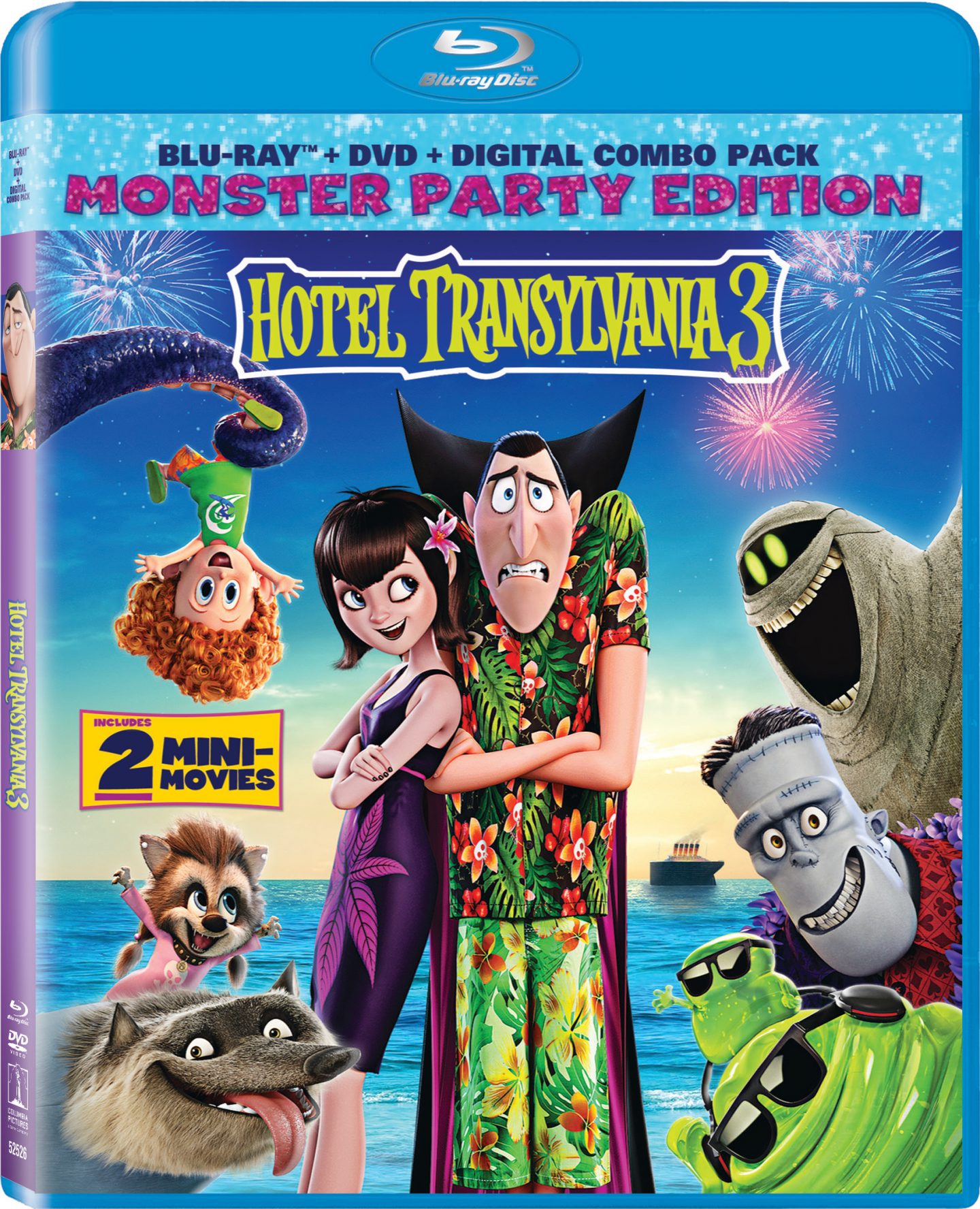 The third movie in the Hotel Transylvania franchise, which comes out on Blu-ray™ Combo Pack and DVD on October 9th just in time for Halloween, continues the adventures of the Dracula family and the associated cast of friendly monsters. The whole crew of monsters ends up on a haunted, luxury cruise liner to get away from their busy life at the hotel and things start to get a little….batty. Things take an interesting turn when Dracula falls for the ship's captain: a mysterious human named Ericka. Not to give too much away, suffice it to say that all is not as it seems. We were excited to the see that the all-star voice cast is back, along with some new faces as well including Adam Sandler, Andy Samberg, Selena Gomez, and others. Just like the first two movies, this one was also a hit with the whole family.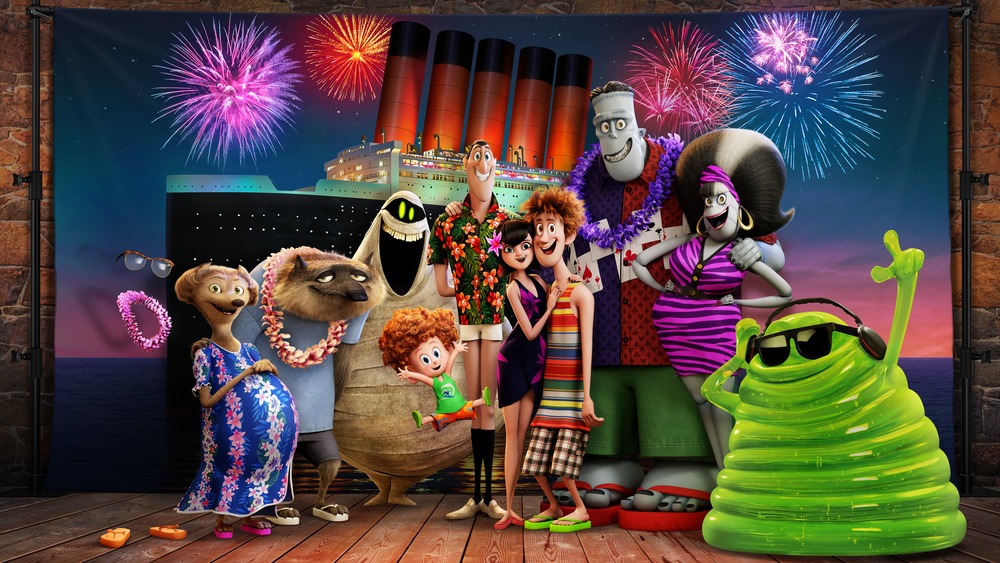 What made this movie night even more special was the assortment of goodies that came along with the movie. One of our kids laid claim to the Mavis doll (one of many Hotel Transylvania toys created by award-winning toy company Jazwares), while the other was running around with a pair of bat wings on (part of the Mavis Halloween costume set). All of us also enjoyed the branded popcorn while watching the movie. As you can imagine a fun time was had by all!
Now what Blu-ray™ Combo Pack will be complete without a ton of bonus material and this one is no exception. The bonus materials include:

Three All New Scary-Oke Sing Alongs: Sing along to three Hotel Transylvania 3 inspired songs with your favorite characters!
"Dennis Had a Giant Dog" – Sung by Dennis & Winnie

"Monsters Like to Party Down" – Sung by Johnny

"Oh These Wolf Pups" – Sung by Wanda Werewolf
Plan Your Own Spook-tacular Sleepover: This feature will give you all the details on how to make your own sleepover spook-tacular! From snacks to crafts to games and more, follow these steps to create a Hotel T sleep-over with your friends and family, the perfect setting to binge watch all 3 Hotel Transylvania movies.
Vampire Make Over: Mavis and Drac Tutorial: Learn how to turn yourself into your favorite Hotel Transylvania 3 characters.
Behind the Screams – The Voices of Hotel Transylvania 3: Step behind the "screams" with the returning stars and hilarious new cast to see how these characters are brought to life in the recording booth.
Johnny's Home Movies (Franchise Recap): Johnny brings viewers up to speed on what's happened in the Hotel Transylvania franchise so far.
"I See Love" Monster Dance Party Dance Along: Get up and get moving to this haunting monster mash.
Drac's Zing-tastic Read Along: It's storytime with your favorite characters have a silly tale about Drac's search for a Zing! Read along or sit back and enjoy!
Two Mini Movies (rated G): Two mini-features that will have you howling: Puppy & Goodnight Mr. Foot
Product received, thank you to Sony Pictures as well as the PR for supplying us with a product for this review, all opinions are our own.