There are few spaces in a house that define its personality any more clearly than the kitchen. In many ways, it is the beating heart of a household. The smells and tastes that come out of there, all mixed up with joy and warmth, linger in our memories for years and years. It is always an exciting time when the prospect of a kitchen update or upgrade comes to mind, and exciting is indeed what comes to mind with the new customizable kitchen appliances collection from GE: Café Matte Collection, to be found at your nearest Best Buy.
These days all of us are looking for more ways to personalize anything and everything around us, and the Café Matte Collection makes customizing the look of your kitchen very easy. The collection comes in two fabulous premium finishes: a warm Matte White finish and a sleek Modern Matte Black. These two finishes form the base canvas from which to start along with an ability to customize the hardware, making it easy for anyone (ahem…that would be me) to express their personality. The handles and knobs that come along with the appliances can be ordered in either brushed bronze, brushed stainless or brushed black. It's no wonder they claim that it's time appliances had a personality. Yours.
If the description of the finishes and hardware choices make you think stylish and premium, then you are spot on. The aim of Café Matte Collection from GE is to bring ultra-premium to the masses, and their tagline is 'Distinct by Design'. We wouldn't be surprised if these appliances sparked people's imagination to think of unique and complementary combinations of flooring and colors. So be on the lookout for the possibility of a kitchen upgrade turning into a full-blown remodel.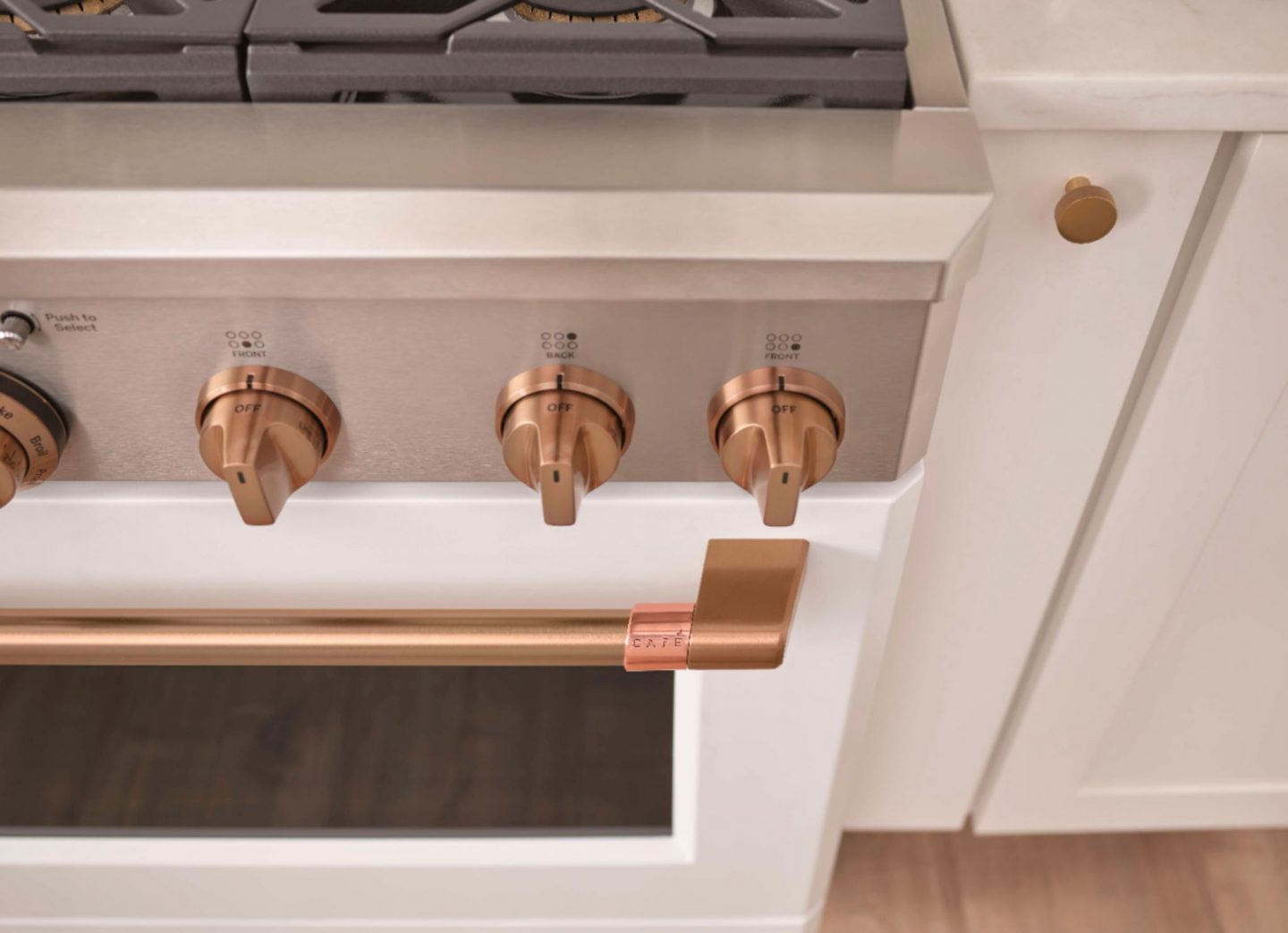 Luckily these appliances are now available at your nearest Best Buy, where one can always find a real person to answer any and all questions and make the buying experience more personal and enjoyable. For those who have their minds made up and are ready to go, bestbuy.com would be the way to go.
Products included in this line:
Matte White:
Cooktop: SKU 4208400
Double Wall Oven: SKU 6283638
French Door Refrigerator: SKU 6286372
Dishwasher: SKU 6284425
Matte Black:
Range: SKU 6284213
French Door Refrigerator: SKU 6286370
Dishwasher: SKU 6284428
This post is sponsored by Best Buy. All opinions expressed in here are our own.