There is just something about this time of the year where the long nights and colder temperatures can do little to dampen the feelings of joy and happiness that come with the holidays. Starting with the day of giving thanks for all our blessings (and the associated shopping frenzy) through the start of the new year, these days are perfect for spending time with friends and family. Few things can liven up a get together like adding a few sweet treats to the mix. Speaking of sweet treats, we recently got reintroduced to the great flavors of products from the iconic Tastykake brand.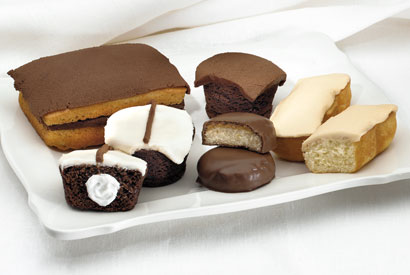 For those of you not familiar with Tastykake products, it is a line of snack foods manufactured by the Tasty Baking Company, currently headquartered in Philadelphia, Pennsylvania.0 Established in 1914, it has been around for over a 100 years. Started by Philip J. Baur and Herbert T. Morris, the company now distributes its products in several states on the East Coast, south to Florida, and has been gradually expanding across the United States. We do love that the Tastykake products don't just taste great but also have a great history and pedigree. It is impossible for any brand or product to stick around for that long without amazing quality and taste to back it up.
Tastykake has a multitude of portable, no-bake treats that can be served on their own or transformed in crowd-pleasing creations. Their selection includes classics like Donuts, Frosted Donuts, Glazed Honey Bun, Iced Honey Bun and Boston Crème Honey Bun, that are a simple yet decadent enough to be paired with a scrumptious holiday meal or a football tailgating party. Tastykake also comes out with limited and seasonal varieties throughout the year as well, so you never know what they might come out with next. We were lucky enough to try out the yummy fall-themed Iced Pumpkin Spice Cupcakes and Caramel Apple Mini Donuts, that totally scratched our itch for some pumpkin and caramel apple yumminess.
We have partnered with Tastykake to offer one of our readers a chance to sweeten their holidays even more with a variety of sweet offerings, by entering in the giveaway below:
Products received, thanks to Tastykake and PR for providing us the products. All opinions are our own.