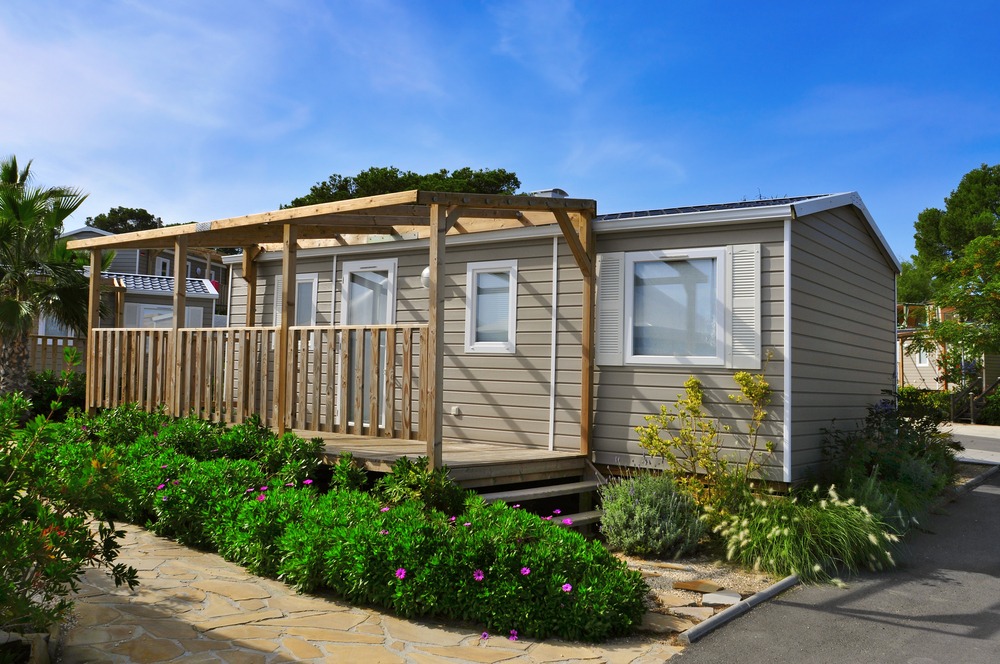 Caravans and park homes can be great alternatives to standard residential living. For some reason, most people view living in a static caravan as a negative thing, when really, there are plenty of advantages to using a park home as your main residence instead of a traditional property.
This post is hopefully going to highlight a few of the major reasons why we shouldn't look down on those living in park homes and at the same time, just what advantages there are to choosing to live in a static caravan instead of your average residential property.
Price
Money makes the world go around and the same point applies when you're dealing with living space. One of the major advantages of park home living is that park homes are usually significantly cheaper than other properties, making them a brilliant alternative if you're living on a budget. Even if you're not looking to buy and you just want to rent instead, you'll probably find that renting a park home is still cheaper than the average brick and mortar home. In fact, it's clear through the Manufactured Housing Institute's research that on average, park homes cost less than half of their site-built counterparts.
Another thing to mention before we move on is that there are lots of different varieties of park homes. Usually, we envision old wooden static caravans that are falling apart at the seams but if you have the budget, there are plenty of luxury caravan options with all sorts of different features depending on what you need and what you're looking for in a home. It's just a matter of doing the necessary research before making a purchase.
Environment
The next major point to consider is the environment. The majority of park homes are located on specially designed permanent caravan sites which are positioned in places of natural beauty. This is a big part of why many retirees choose park home living instead of city centre residency – the natural atmosphere is usually incredibly peaceful and healthy. In fact, there has been plenty of research that proves just how much of a positive impact nature can have on your mood, with one study suggesting taking a simple 50-minute walk through a city park can boost people's cognitive function and happiness.
This is just a drop in the ocean compared to many of the caravan sites in the world, where all of the surroundings are green instead of a city park which is primarily concrete. There's simply no doubt that waking up every morning to great views and the green of nature is good for the soul.
Community
Finally, one of the major advantages to park home living is the community that comes along with living on a caravan site. In the digital age of today, we're often lucky whether we see our neighbors, let alone speak to them and become friends. In a caravan park, it's an unwritten rule that you introduce yourself to your new neighbors and join the community as a whole so that everyone can support each other.
This is particularly important for people who have never stayed on a caravan site before because it helps them settle in and get used to the new environment. Knowing that there is a community around to support you is great for both security and happiness.
Overall, this is just the tip of the iceberg when it comes to the advantages of living in a park home. So, whilst the image around them might be poor, don't knock static caravan parks before you've tried them! There's plenty of information online about how park homes work and what's involved in owning one, so if you're interested, it's just a matter of doing a little research and seeing what you can find.