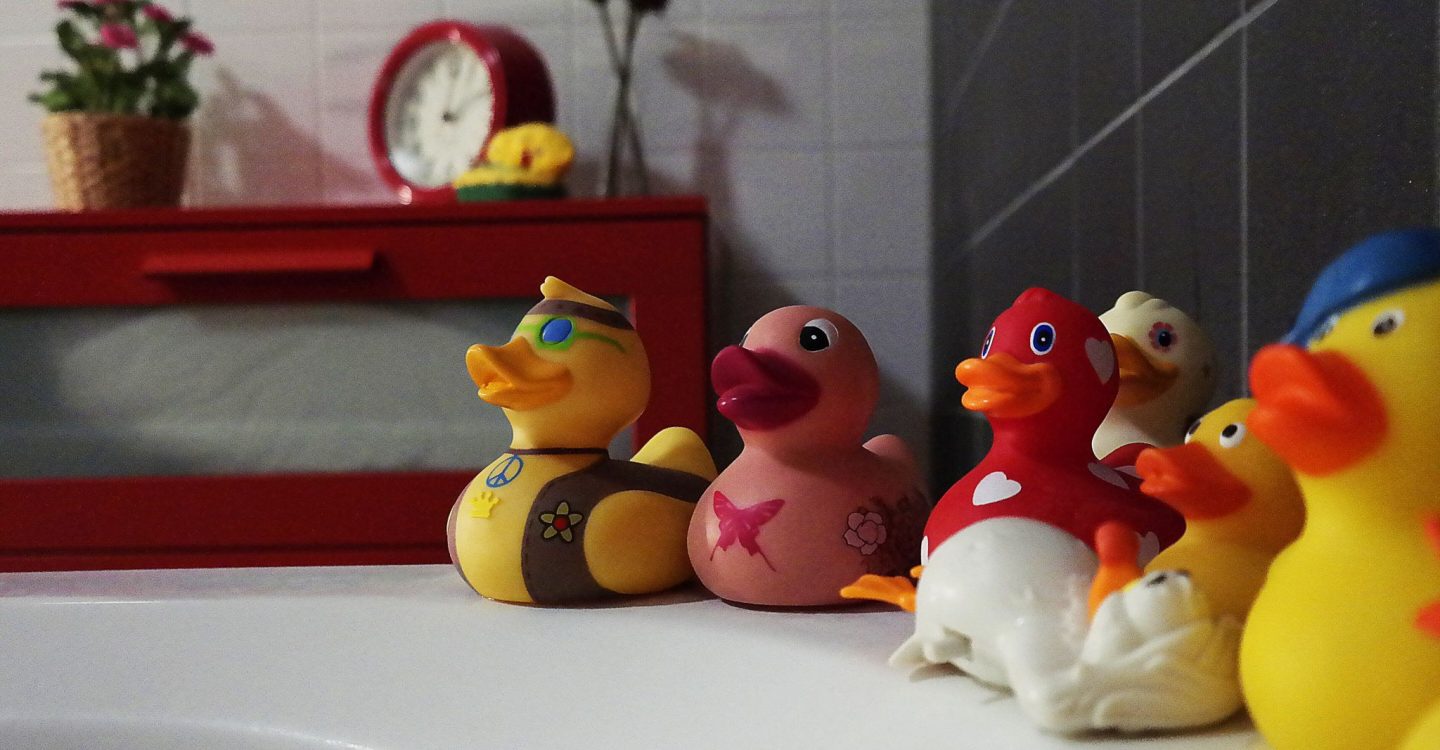 What's better than walking into a clean room? A well-organized place. This is why you get frustrated when you walk into a room with toys scattered all over the floor and a cat trapped under the laundry basket – and instead, the laundry is on the floor.
Today, babies come with lots of stuff and opinions about how things should or shouldn't be done. In her post on the HuffPost, Terri Wallin says that "parents should adapt their organizational style." Having a baby is a life-changing event that will add so much to your normal life, and it creates a need to adapt and remain organized. Below are some few tips to help you stay organized when you have children.
DONATE TO STAY ORGANIZED
First things first, before you start to organize your home, go through your stuff, and donate items that you no longer use or need. Although the thought of going through your possessions can be overwhelming, you will feel relieved when you're done. Additionally, you will create space to organize your home.
To get started, make a list of the different areas in your home that you want to address and tackle them one at a time. Also, be specific. In your list, don't just put "bedroom," put specific places like the bedside table, dresser, or closet.
STORE THINGS SENSIBLY
After donating the unnecessary items, place the remaining things in logical places depending on where they're used and how often you use them. Store the items you often use in intuitive spots that are easy to reach. Make it a habit to return items back to the same place after use. This way, your whole family will know where to look for things when they're needed.
CONTINUALLY PRUNE TO STAY ORGANIZED WITH CHILDREN
Now that you have donated all the unnecessary items, the next important step is to ensure that you're always getting rid of excess items year round. Always be on the lookout for clothes that have stains or holes and get rid of them. As your child outgrows their clothes, make a bag in the garage and offer them to your friends.
ALWAYS MAKE YOUR BED WHEN YOU WAKE UP
Although this may seem obvious, an unmade bed is one of the signs of a disorganized home. According to CNBC, making your bed every day will make you feel better about facing your day. Seeing your neatly made bed every morning will make you feel orderly and capable of facing the day. When you have an unmade bed, most likely your room and the rest of the house will look chaotic, and you won't be able to look as organized as you would want to.
DEVOTE 10 MINUTES EVERY DAY TO ORGANIZING YOUR HOUSE
Dedicate 10 to 15 minutes to go around your house and make sure that everything is in order. Use this time to check whether you have folded and put away the clean laundry, to empty the dishwasher, and confirm that you're not neglecting anything. This is an important part of your day that will help you remain organized.
MAKE SPACE FOR YOUR KIDS
When your kids have a place in the room, they won't drag their items across the room. For example, set aside a spot in your kitchen that is easy to reach to store your kids' water bottles, lunch boxes, and snacks. Teach your kids to place these items back after they're done. This will give them some independence and also give you a break.
AVOID TOY BINS
Your child won't see what they want to play with when you store their toys in deep bins. Instead, put similar toys in their own brightly colored plastic tubs. As for the big toys, just place them on the shelves by themselves. Remember to label each container with photos or words to show your child what goes inside.
TO STAY ORGANIZED WITH CHILDREN TEACH YOUR KIDS YOUR WAYS
The only way to maintain an organized home is to raise organized kids. And the earlier you start the better. Doing this means that you won't have to always keep things organized in your home. Additionally, you will enhance your kids' organization skills which will improve their learning in school.
One way to train your kids to stay organized is to involve them in the organization process. For example, when arranging their toys, purchase several colored bins, and let your child determine which toys will go into which bins. This is very important because your child will learn to associate a certain bin to a specific toy.
Staying organized with kids can be overwhelming. But remember, it's the small efforts that give big results. Although it may seem difficult as you get started, it will get easier every day. Practicing the above organizational tips will help you get better at staying organized with your kids.