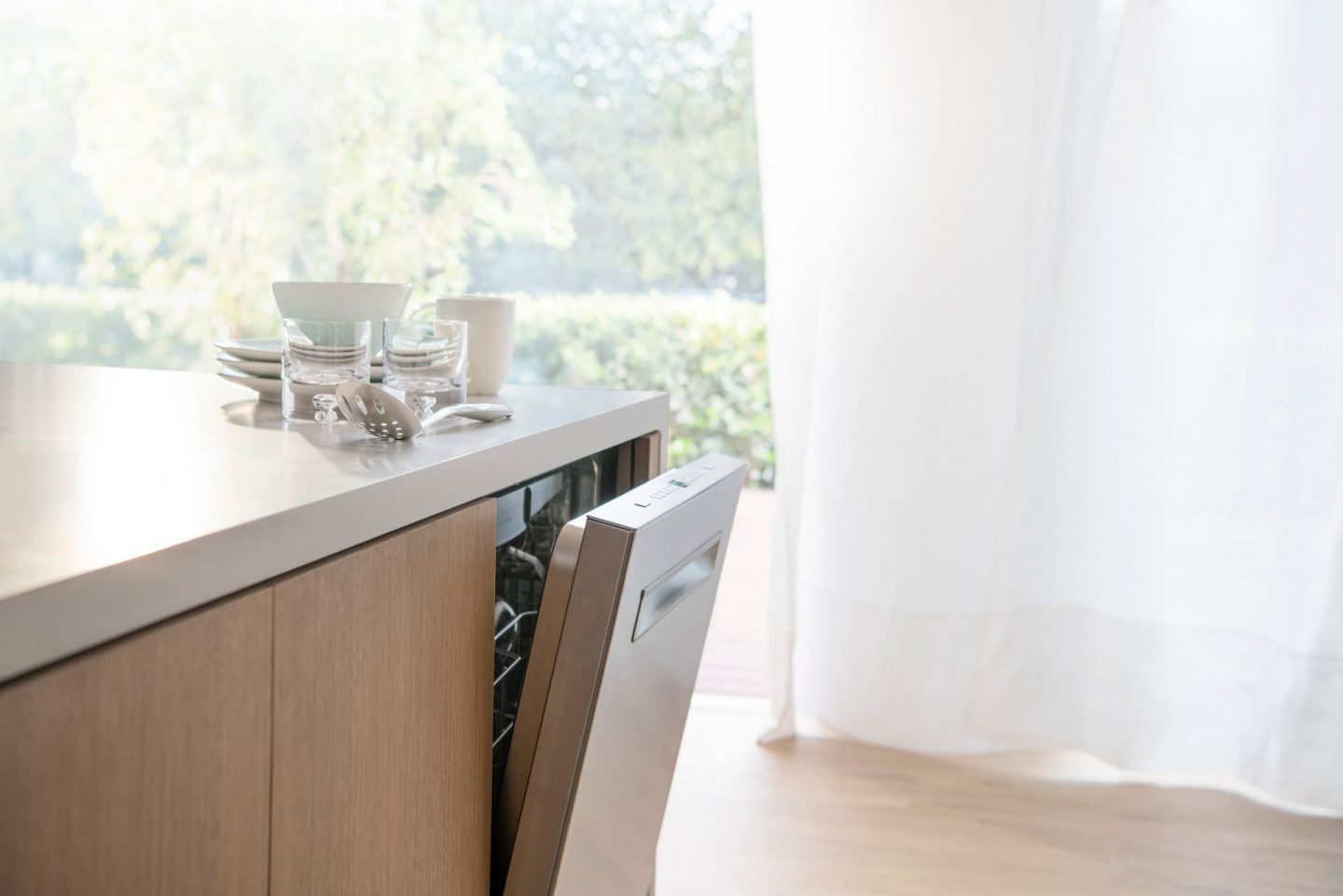 There are so many good reasons for having a get-together with friends and family at your place: the camaraderie, the total control over the timing, the menu, the setting, and the attendees. The cleaning up afterward, from the messy floors and furniture to the kitchen counters and dishes, would probably not make the list. To make the dishwashing part a breeze and less stressful, the new dishwashers from the renowned luxury appliance brand Bosch comes into the picture: the AutoAir™ Bosch 500 Series.
For us the key winning attributes of a great dishwasher are capacity, efficiency, cleaning performance and noise level. The AutoAir™ 500 Series of dishwashers seems to check all the right boxes. The width of these washers is 24", meaning there is room for up to 16 place settings. Plus, 5 wash cycles including five-level wash, 5 options like Extra Dry, and a concealed heating element. They also have a flexible 3rd rack with adjustable tines that can create the right fit for deep, tall, or uniquely-shaped items. With 3 different height levels and up to 9 possible rack positions, you can customize each load for your needs. In order to make loading and unloading of all those dishes easier, these washers come with EasyGlide™ racks move easily and smoothly, even while they're full of dishes.
With its impeccable reputation for making quality products, the cleaning performance of the Bosch AutoAir™ 500 Series is a given. The dishwasher delivers a sparkling clean and dry with advanced PrecisionWash technology and AutoAir. With PrecisionWash, intelligent sensors continually scan and check the progress of dishes throughout the cycle, and powerful spray arms target every item of every load, for the ultimate clean. The all-new AutoAir option automatically releases the door at the end of the cycle to let moisture escape and fresh air in for drier dishes*. There is an impressive amount of technical wizardry used to make the operating sound level of this dishwasher at only 44 dBA. For the eco-conscious among us, every Bosch dishwasher is ENERGY STAR qualified and meets or exceeds federal guidelines, for year-round energy savings. The Sanitize Option reduces 99.9% of bacteria with a hot-wash rinse for sparkling clean and sanitized dishes.
Now, this new line of dishwashers is available at everyone's favorite appliance destination: your nearest Best Buy location or on BestBuy.com. Time to maybe go out and take a look!
*Compared to Bosch Dishwashers with PureDry
This post is sponsored by Best Buy.