Thanksgiving is coming and soon one of the most beautiful events of the year will be here. Feasts and gatherings are the most amazing things about thanksgiving. To thank you for what we have. Traditional Thanksgiving dishes, as well as many other dishes, are cooked. However, it may be a challenge for vegetarians. People who only consume vegetables might need to spice things up a little bit on Thanksgiving since its a little challenging not having turkey or pork or chicken or beef and other meaty things that everyone around is eating in one form or another.
To make things easy for vegetarians, we have added a bunch of vegetarian recipe ideas for thanksgiving (thanksgiving ideas for vegetarians) to fit that table and to make your family and your friends say yummmmm.
Let's get going
DELICIOUS VEGETARIAN LASAGNA FOR THANKSGIVING
This recipe is one of the most common and most loved recipes and thanksgiving ideas for vegetarians that most of the vegetarians enjoy over thanksgiving. This recipe not only fills the stomach but also fulfills the meaty needs. It is perfect to have if you have a large gathering and have friends coming over for a lovely Thanksgiving dinner. It is easy to prepare yet very delicious and enjoyable.
Cook your lasagna noodles in a pan as per the packet instructions.
Make some tomato sauce, it takes 20 minutes at the most. If are going to be short on time, you can make the sauces three days earlier if you feel short of time.
Add some ricotta cheese, egg, and a bit of salt altogether.
Start making the lasagna by layering the vegetable sauce, noodles, ricotta mixture, and shredded cheese.
This lasagna bakes in the oven for about 20 to 35 minutes.
If you want to add a layer of your favorite vegetables, then separately cut some vegetables and fry them for 5 minutes adding salt, pepper and your favorite season to it. Then layer it in the lasagna.
This is it; you're done. Serve hot.
[su_button url="https://amzn.to/2ZdqeS5″ target="blank" size="2″ center="yes" rel="nofollow"]
Buy Supplies Here
[/su_button]
THANKSGIVING VEGETARIAN SALAD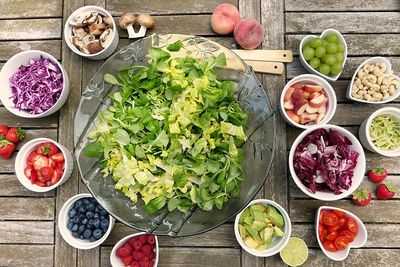 This is a very quick salad recipe for thanksgiving as well as for a daily mean for vegetarians. It can be made in minutes, but the taste is so delicious that people can't help but eat it a lot. You can give it as a combination of many meals. It is light and fills up the stomach.
Select your favorite raw or salad vegetables in sufficient quantity for the number of people over the gathering.
Cut these veggies up in square shape and mix them all in a big bowl
Now take some salt, pepper, and your favorite seasonings. You can also add red chili flakes.
Add vinegar, lemon juice, hot sauce, and olive oil to the mixture and mix well.
Leave it off for 15 minutes and serve chilled.
[su_button url="https://amzn.to/2KEgrAQ" target="blank" size="2″ center="yes" rel="nofollow"]Buy Supplies Here[/su_button]
EPIC VEGETARIAN TACOS
One of the best thanksgiving ideas for vegetarians is this meatless tacos recipe. These meatless tacos will please even the extreme carnivores. This vegetarian tacos recipe ingredients comprise of some pinto beans, creamy avocado sauce, pickled onions, and some fresh garnishes.
These tacos are incredibly fun to make when you have company in the kitchen. You can divide up the work, and you'll have dinner ready in no time while still maintaining the fun and amusement.
Essentials
Some pickled onions
Creamy avocado dip
Easy refried beans
8 corn tortillas
Method
Prepare the onions, avocado dip, and beans as directed.
Once these things are ready, warm up the tortillas in a large skillet on medium heat in batches, flip to warm each side. You can also warm them directly over a low flame on a gas range. Keep the warmed tortillas on a plate and cover with a towel to keep them warm.
Now start assembling the tacos by spreading refried beans down the center of each tortilla.
Top it with avocado dip and some fresh onions
Finish making these tacos with garnishes of your choice, and serve immediately.
Leftover components can be best served separately.
For Garnishing You Can Use:
Salsa verde
Shredded green cabbage.
Crumbled Cotija or feta cheese
Fresh cilantro
That's it; your recipe is fully prepared.
You can use the leftover ingredients for other things like nachos and quesadillas, etc. Pickled onions are especially great on those.
CHINESE VEGETABLE FRIED RICE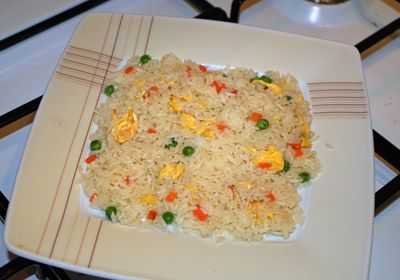 Vegetable fried rice is for all the vegetarian rice lovers out there and a perfect dish for thanksgiving. This is easy to cook a Chinese dish, which is loved by many vegetarians over the globe. It is very light and equally fills up the belly.
Cut out your favorite vegetables (capsicum, carrots, broccoli, boiled potatoes, fresh beans, onions, salad leaves, green onions etc) into thin slices and put them at aside in a bowl.
Soak your favorite rice in water for about 20 minutes. Drain them and cook according to packet instructions or for about 10 to 15 minutes
Meanwhile, heat some oil in a large frying pan over high heat.
Add garlic to it and sauté for 1 minute or until you feel the aroma of garlic.
Now add vegetables. Stir fry for 5- 10 minutes or until tender. Stir in cooked rice.
Add soy sauce, white vinegar, and some black pepper to the mixture of rice and vegetables.
Garnish the rice with chopped spring onions.
[su_button url="https://amzn.to/2z1VZ6h" target="blank" size="2″ center="yes" rel="nofollow"]Buy Supplies Here[/su_button]
ROASTED CAULIFLOWER RECIPE FOR VEGETARIAN THANKSGIVING DINNER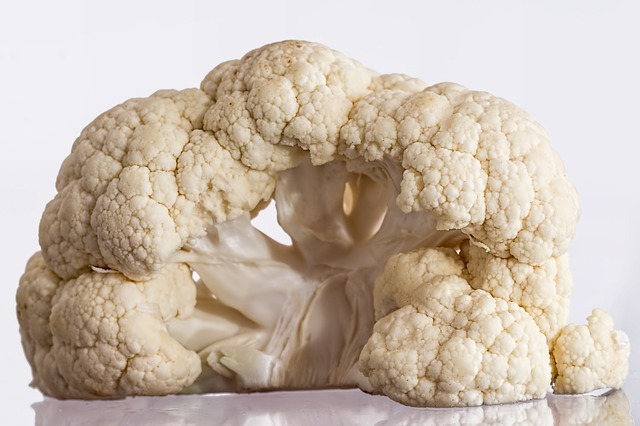 Roasted cauliflower, though it may sound simple, it is one of the most widely made dishes on Thanksgiving this it is one of the simple thanksgiving ideas for vegetarians. Not only is this dish delicious, but it's also very simple to make. You can make it within minutes and enjoy it hot. It is best served with mashed potatoes and other hot sauces.
Start with the basic sauce which can be made with your favorite spices, a little oil, maple syrup, and salt. You will have. A flavor-packed marinade that is just perfect for rubbing all over your cauliflower.
Flip your cauliflower upside down and let the sauce pour down to the core, shake the cauliflower around, so it infuses to the center, and then flip it over and use a brush to rub the leftover sauce all over the outer surface.
Now, add just a pinch more spice and salt to the exterior for even more flavor.
Now turn up the oven and add some water in the tray so your cauliflower while cooking cooks tender, in the end, take out the tray and let the cauliflower turn crispy.
Now take the cauliflower out and serve it with your favorite dips or sauces. You're ready to go!
Have the most heartily and simple thanksgiving dish.
Questions Answered About Vegetarians and Thanksgiving
Are Vegetarians Into Thanksgiving Like Other People?
Of course, vegetarians are very much interested in thanksgiving like other people are, they are after all humans, vegetarians only eat different dishes on Thanksgiving, and that's all. They enjoy thanksgiving the same way as meat lovers do. The only diet is a different thing; the rest, everything for vegetarians is just the same as that for meat lovers.
So What do Vegetarians Eat On Thanksgiving?
Vegetarians are people who eat vegetables; they do not consume the meat of any type rather rely as a whole on vegetables.
The question that most people ask is what do vegetarians eat on thanksgiving; the answer is simple. Vegetarians eat vegetable-based meals on Thanksgiving and enjoy them as much as meat lovers do.
Common vegetarian dishes are salads, roasted vegetables, and rice on Thanksgiving along with mashed potatoes.
What Do Vegetarians Eat Instead of Turkey?
Vegetarians do not consume turkey on Thanksgiving. However, there are many other things they can consume instead of turkey. One of the very common dishes made instead of turkey is tofurkey. Most vegetarians, however, like to consume vegetable lasagna and salads.
Conclusion:
We hope you enjoy your Thanksgiving with these amazing dishes and hopefully, you liked our thanksgiving ideas for vegetarians. We researched a lot and put our hearts into this article to bring you the most common and the easiest and tasty dishes for thanksgiving.
Try these recipe ideas out and let us know how you liked them. We would love to hear your feedback. Also, please tell us what else are you planning to makeover thanksgiving.
Until next time, off we go.
Peace!
With thanks to:
https://www.inspiredtaste.net/
https:// foodnetwork.com/
https://minimalistbaker.com/
https://cookieandkate.com/