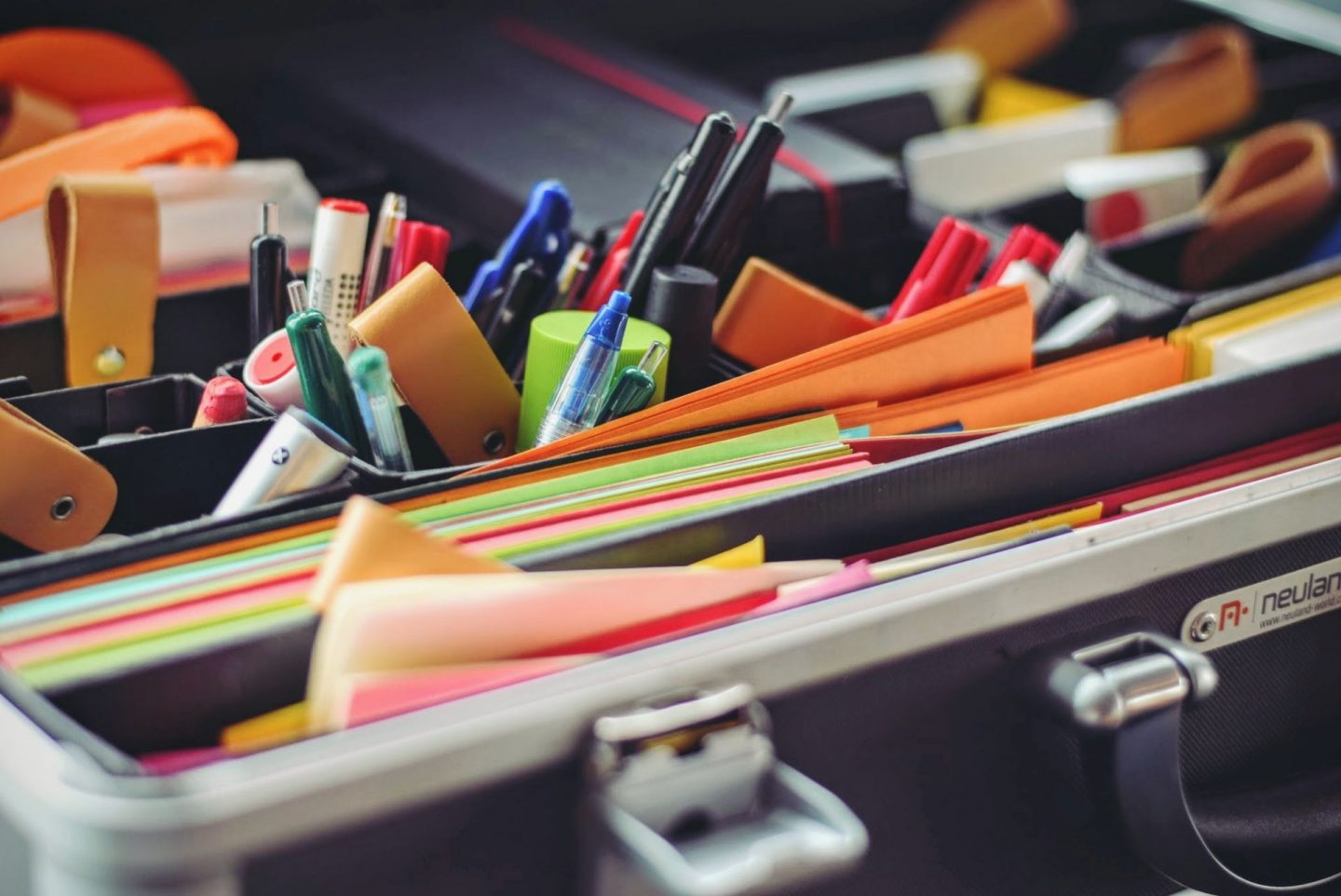 Every parent dreams of providing their child with a quality education. However, it is not always easy as there are several challenges along the way, which include supplying your children with everything they need for school. A National Retail Foundation survey shows that parents spend approximately $27.5 billion on back-to school-supplies every year.
Back-to-school shopping being inevitable, it is vital that you know how you can save money while at it.
Money-saving Tips for Back-to-school Supplies
The following back-to-school money-saving advice will help you get everything you need for your kids without digging too deep into your pockets.
Work with What You Already Have
Always do an inventory before you go shopping to ascertain that what you have in your shopping list is needed. Most parents end up shopping for supplies that they already have. Take some time to go through the drawers and find if there is anything that can be reused. If you get lucky, you can eliminate that particular item from your list.
Create a Budget
The first step towards saving is having a budget. You can agree with this: having a budget gives you the discipline to avoid buying unnecessary things. To make this even better, you can request a list of the items required from your kid's school. Some schools provide some supplies. Therefore, there will be no need to repurchase the same things. Use the school list to create a shopping list and develop a budget. Some of the items that you are planning to buy may not even be necessary.
Take Advantage of Clearance Sales and Offers
You need to always be on the lookout for clearance sales. These sales are usually distributed throughout the year. As you are shopping for your clothing, you are likely to come across items that could be useful at school too.
Retailers price their items even 50% off the retail price to dispose of their inventory. Stocking up for a rainy day won't hurt.
Check the Prices Online
According to Adweek, 81 percent of shoppers will do online research before buying a product. Thanks to digital technology, you have access to all the information you need about prices. Price match competitor prices and establish which one offers the best deals. As you are doing comparison shopping, you might even get lucky and come across deals designed for students.
Participate in Loyalty Programs
Businesses love to appreciate loyal customers. They, therefore, issue loyalty cards to regular shoppers. Enroll in one of these, and you will get points as you do your household shopping throughout the year. Come back-to-school; you can redeem your points and get school supplies for your kids.
Shop During Tax-free Weekends
Have you ever thought of putting tax-free weekends to good use? If not, it's the perfect opportunity for you to save money on back-to-school supplies. Most states have these weekends where shoppers are allowed to get items from the store free of tax. Prices on school supplies are lower at this time, and it will help you save a significant amount of cash. Be on the lookout for your state's tax holidays.
Get Coupons Through Your Email
You have heard of email marketing. It is one of the most used digital marketing strategies by big brands. As retailers look to boost their sales through emails, you could, on the other end, save some money while doing shopping. This is how it works. The retailers often issue coupons to customers who sign up for their email newsletters. Sharing your email with such brands will be your ticket to buying school supplies at discounted prices.
Take Advantage of Yard Sales
Most parents donate or sell what their kids do not use any more. If you are on a budget and do not mind buying used items, you could save a lot. If your kid just joined the school's sports club, you will need to get him or her uniform and other sports gear. While they can be costly, a yard sale and Goodwill can come in handy. Provided the items are in good shape; there is no reason for not taking advantage of this.
Shop Throughout the Year
One of the best ways to save is to be alert at all times. Do not wait till the eleventh hour to get school supplies for your little ones. As earlier mentioned, retailers run their offers, liquidation clearance sales, and give coupons throughout the year. This offers you an opportunity to get the best deals, take advantage: you will never have to stress about back-to-school shopping.
Final Note
Parents always spend big during the back-to-school season. However, with proper planning, and of course, the tips above, back-to-school will be a day like any other. There are plenty of ways through which you can save money and ensure that your kids have everything that is required.