Winter is just around the corner; we, therefore, understand your concern about looking for the best Winter Wear For Children. Many people have started the search for children's clothes. Some are looking for costumes for their kids; others are looking for clothes to gift to their loved ones this winter season (we all know the holiday delight is on the way) or donate clothes to children for a good cause.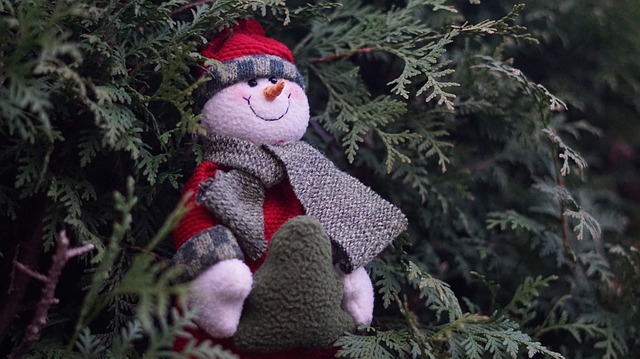 No matter what the reason may be, buying the best children's clothes this winter is a top priority. So Mommy Katie came up with this exclusive guide on the best children's wear for winter. In hopes that you will get all the information, you need to make sure you are making the right choice while buying.
Because clothes are abundant in the online market, it takes some research to get to the best children's wear. Wear that not only looks good but also has good material. We also created this guide to ease things further and give you insights on the most trendy and top-notch material, children's wear of 2020. So you do not have to waste your time looking.
In this mommy Katie's special guide, we have also included a guide on what to consider before buying children's wear this winter.
A list of the best Children's wear is as below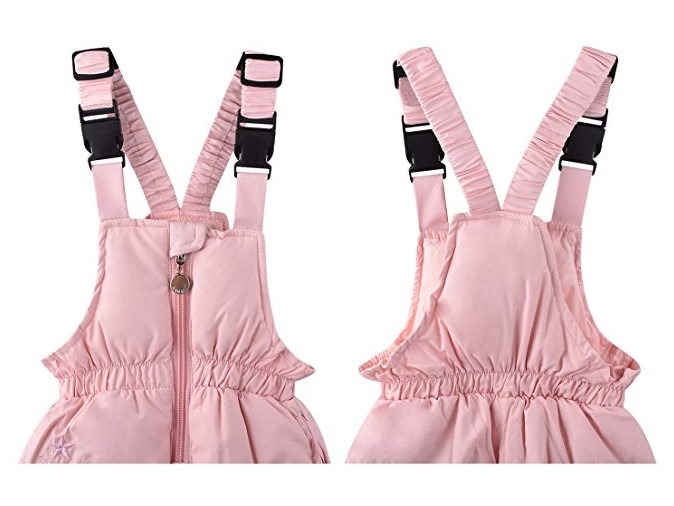 Want to get your girl the perfect wear that she will like? This winter suit will prove to be an ultimate gift. It is a perfect baby colored winter suit that will keep the little girl warm and cozy. This beautifully made winter suit for girls is also a perfect gift to give a little girl this holiday season. It has an adjustable buckle so your little one can adjust it as per her size and comfort.
This beautiful winter suit features an elastic waistband, which is perfect for keeping it in place, this elastic band also adds a twist of style to this winter suit. The buttoned pocket is perfect for keeping all the valuable items in the store so they never go missing. This beautiful and trendy winter suit for girls is perfect for wearing on any occasion, be it formal or casual, as soon as your little one wears this winter suit, she will rock the evening.
Trend, style, and comfort are combined in this winter suit which is why it is a big deal and loved by so many people who have used it in the past. It gives your baby an overall 360-degree protection to make sure she is all wrapped up, safe and of course, warmed up. If you live in a cold area, this is a must-have trendy piece for your girl.
Need a beautiful suit to give your little boy this Christmas or New Year season? Fret not because this amazing set of garments for little boys is all you need to make your little one falls in love with his gift. It is available in beautiful colors and designs and thus gives you a lot more versatility in selection. This suit is also an amazing garment for keeping the little buddies warm all round. The fleece material of this suit is the reason behind it; it makes sure your child is protected from all sides, more like 360-degree protection.
This suit is also perfect for athletic kids because it will make them feel comfortable and get into the athletic mode. The overall quality of this suit is also very good; it is soft and easy. This makes the sweatshirt a big deal to get this holiday season. Little boys will love it so much they will not wish to take it off. This winter wear for boys is also easy to clean and wash because of the top-notch material it has. Get this as a perfect gift for your little one today to bring a smile to his face.
If you want to keep your little one warm and cozy from head to toe, then this amazing winter hat will do the honors of keeping them warm from head to neck, keeping the entire area warm from 360 degrees. It is made with soft polyester fleece and synthetic fur for warmth and comfort. Kids will never have a red face or frozen cheeks. This will keep children to remain nice and warm in freezing weather and during the entire winter season.
You can wear this hat as a hat, scarf, mask and neck warmer because your kids need to keep their head, face, ear, nose, and neck warm for comprehensive protection during the cold weather. It can also be used for all sorts of outdoor activities because it provides the optimum level of warmth and comfort required.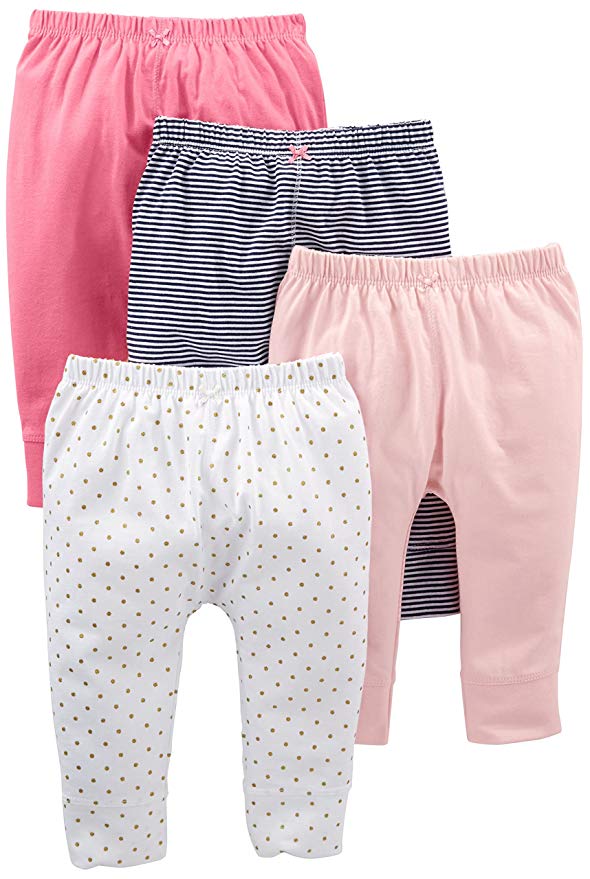 This pack of pants for girls is one of the most perfect wear you can get for a little girl. Be it your own or somebody else's. This gift is something all young girls need. Pajamas are something that can be paired up with any shirt and used in combination with many dresses. They are also changed more often when it comes to little girls, which is why this could be the best children's wear this winter.
Sleepwear is one of the most required apparel for children this winter. This is one of the best sleepwear you will find in the market for little boys. It provides immense value for the money; it means that the ultimate warmth that these pajamas for children provide is amazing. They are available in cool colors and designs.
Baby boys, too need warmth added with style. This winter, a bodysuit that keeps small boys warm without any hassle is all that's needed because when the style is added with convenience, not only will the baby boy look stylish but parents will also be relieved.
Get this set for boys this winter season since it is one of the best winter wear for children. It is made with the most top-notch material to provide optimum comfort and warmth so that children can remain warm throughout the day. This is a complete set of warmth accessories that can be paired up with any clothing or worn daily to school when winter hits. It is one of the best things you can get for your kids this winter season.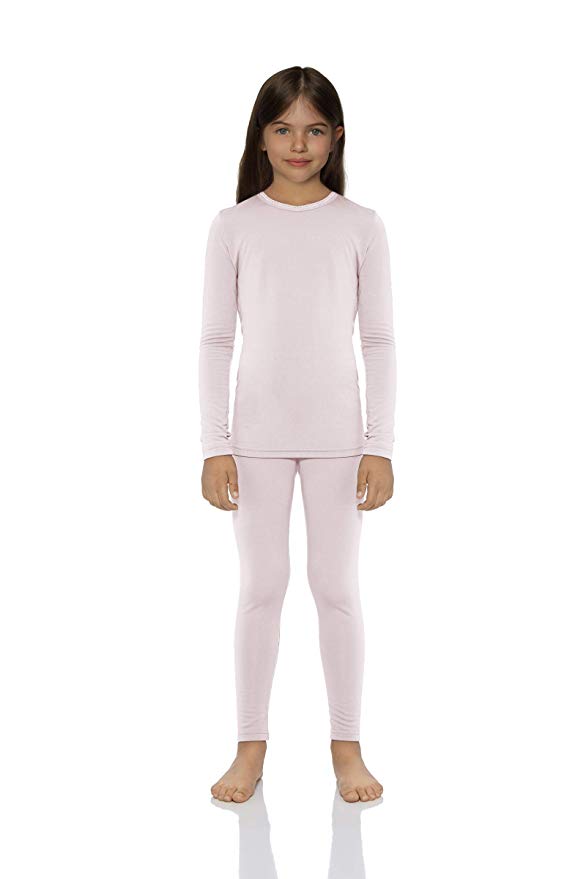 To remain warm during long winter days, get your little girls this pair of thermals. They are perfect for use underneath clothing to keep the style going, for a day out or a night function, you can also wear them as comfy pajamas on cold, chilly nights. It provides the best value for money and gives you comfort added with warmth.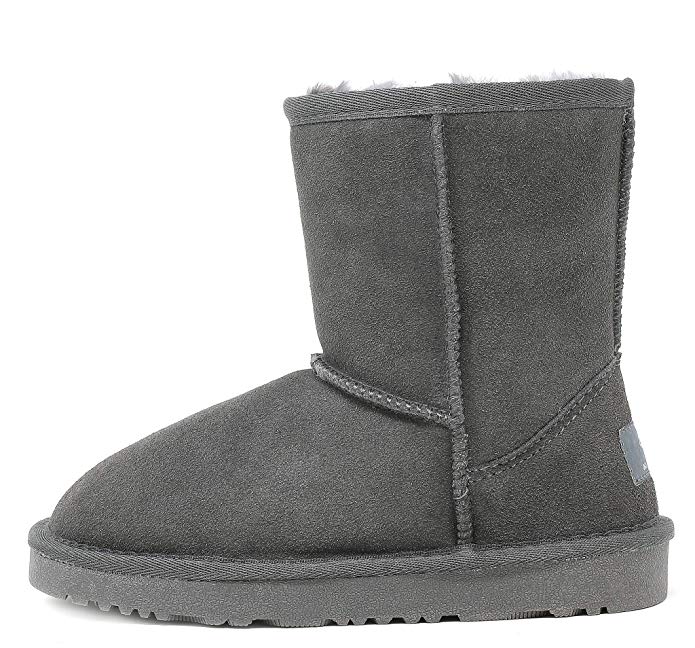 These are one of the best synthetic sole fur boots for children that you can get your kids for winters. They provide an ultra-soft sheepskin fur lining. These leather boots feature an excellent design that offers warmth since it locks in all the heat to provide optimum comfort with every step. A variety of these beautiful boots have colors that let your child choose their favorite winter boots and have a great holiday. The two-colored ball buttons on this shoe make the shoes look more attractive and fashionable. Your little angel will look extremely cute wearing these shoes.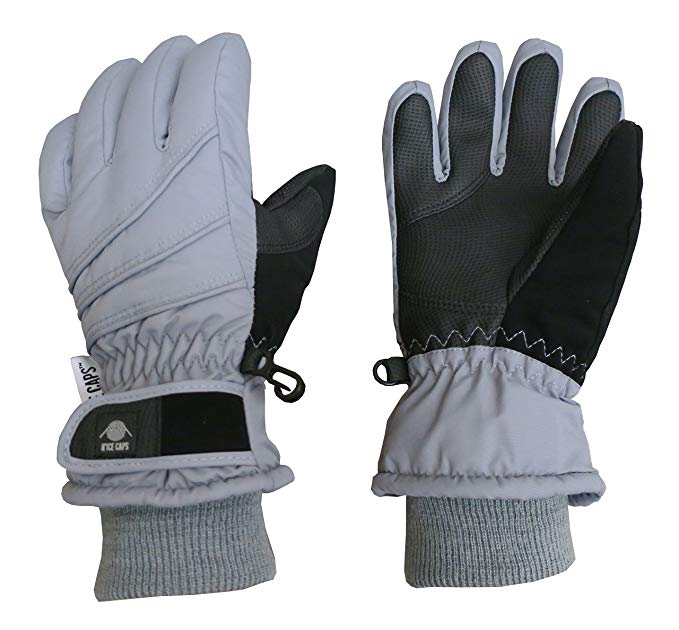 If your kids need a permanent way of keeping their hands warm throughout the winter season, then these gloves are the best choice. They will keep your children's hands warm, both outdoors and indoors. These gloves are also insulated with 3M Thinsulate to provide warmth in extremely cold temperatures. They are also fully waterproof and keep the kid's hands dry in wet, snowy and icy conditions. You kids will love playing in the snow without any worries with these gloves on their hands. They fit the hands perfectly and comfortably so your children can easily wear and take them off.
Things To Consider Before Buying Children's Wear This Winter:
The Material:
The material of the cloth which you are considering to buy for children this winter has to be excellent. It has to be durable, long-lasting, easy to wash and easy to dry out; the material also has to be something that does not catch dirt quite easily because babies are very clumsy. It also has to be free of any substances which might cause the baby to get rashes to incase the baby has sensitive skin. The material of the children wear you buy for this winter also has to be extremely warm so that they can easily wear it without feeling cold or having the need to wear other layers of clothes on it.
Comfort:
One of the other things that you must look for while purchasing children's wear this winter is, of course, all the time, it is the comfort of that child. Look at that wear you are buying to determine whether or not children will be comfortable in it. Comfort provides breathability; it is this easy for kids to move around in comfortable clothes, they can wear those clothes quite often and feel relaxed in them.
Safety:
Before considering to buy children's wear this winter season. Consider the safety of the child. See whether or not that material will be able to provide enough safety to the child. Anytime something happens, clothes should be able to ensure at least minimum safety and must remain as they are.
Size:
The size of the winter wear you're buying matters a lot. It also has to be in accordance with the child you are choosing it for. Make sure you know the age, weight, height of the child before choosing winter wear for them.
Durability:
All children's wear must be durable enough to withstand any shocks or wear and tears. They must not be the kind of wear that is good for only a few times but rather must be long-lasting. Because kids are clumsy, you need to take extra precautions.
Cost:
Before buying children's wear for your kids or somebody else's, always consider your budget. After you have decided on the cost, look for wear in that price range. Every price range of children's clothes offers amazing and top-notch designs. You have to look.
Occasion:
Whether you are buying for an occasion or simply buying the best children's wear for everyday use. It is best to keep in mind what you are buying and just why you are buying that children's wear. This helps in selecting the right kind of dress for every occasion.
Final Verdict
We hope that this article was a great and reliable source of information for you guys, and you learned a lot from it. Winter wear for kids may seem like the most easy choice to make but it is that only parents know the kind of a big deal it is. Please tell us if you have any questions and we would love to answer. A list of the top 10 best wear for children winter might also have been very beneficial to you guys. We know that the holiday season is coming by and each one is on the hunt to get the best gifts for children as well. This list will help you make a smart choice both in terms of quality and style.
Please tell us what you're planning to get your kids this winter season?
Until next time, off we go.
Peace!