Are you ready to wow your loved one for Valentine's Day? How about a trip around the world? It sounds good to me, but who has the time for that kind of a splurge, right!? We've found a great new way to travel the world – virtually! We're not talking about VR (though that would be fun, too!), but a great new snack service called Universal Yums.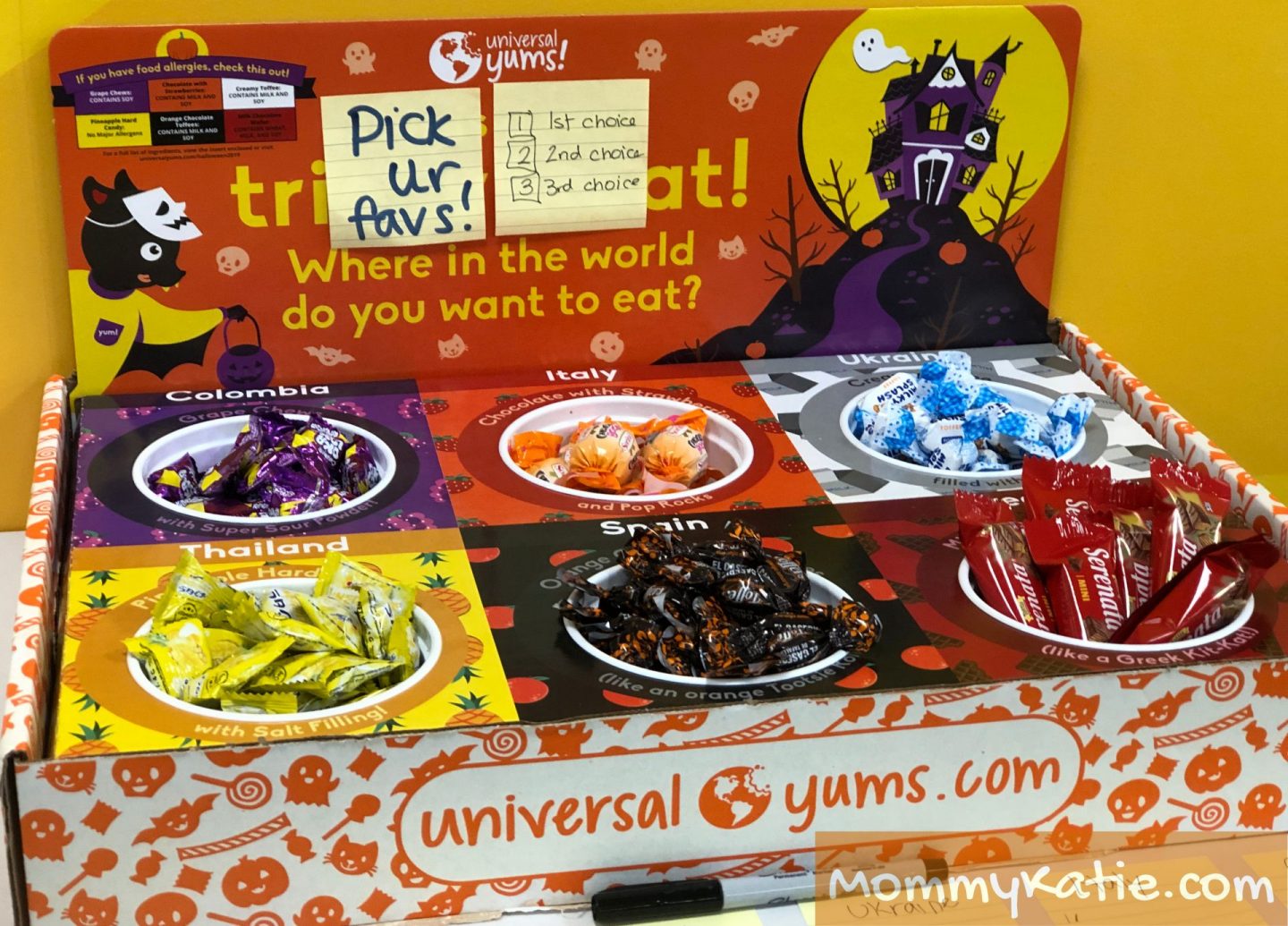 Now, we got the chance to explore a great box of Universal Yum treats for Halloween, but unfortunately, we were too sugar-saturated to enjoy it, lol. We held off until our office combo late-Christmas/New Year's party and everyone was wowed with the incredible variety. We even had a little taste test to see which treat was liked the best (#1 – Sorini ChocoBoom from Italy, a surprising combination of chocolate with strawberries and poprocks, with #2 close behind – Serenata, a Greek improvement on Kit-Kats) and which was the "most haunting" (no doubt – Pineapple Hard Candy with Salt Filling from Thailand). The variety of unique treats from Universal Yums was the talk of the party!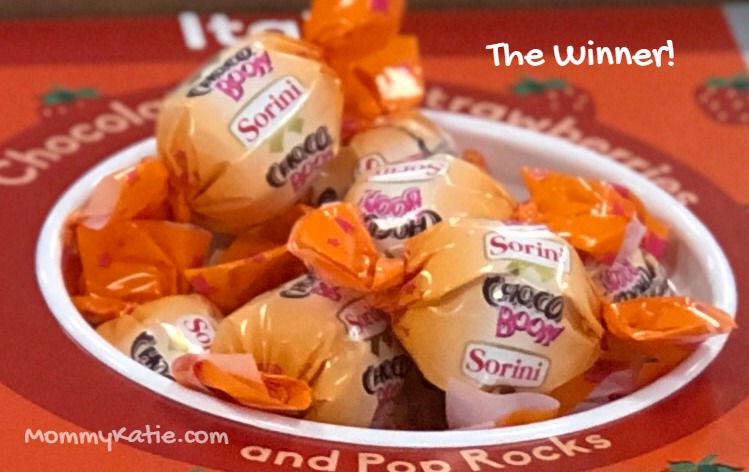 The Universal Yums box always includes a booklet full of fun facts and games, even including some bonus content like recipes in the larger boxes. This qualifies as 'education' for the family, right?
One of the coolest things about Universal Yums is the variety that you get every month. I love that their subscription boxes (unlike the Halloween special one) are a mix of sweet and savory treats. I also love that you can easily customize the size of the gift you want to give – small ("Yum Box"), medium ("Yum Yum Box") or large ("Super Yum Box" with 20+ unique snacks) – as well as how frequently you want to have gift boxes sent. You can choose a one month gift or multiple months.. So many options!
This month, the featured country is France (totally fitting for Valentine's Day, right?). Although the actual treats included in the box are a big secret, I'm sure your loved ones would be thrilled to take a trip to Paris on the most romantic day of the year. Visit www.universalyums.com to order one (or more!) and deliver the most surprising Valentine's Day present yet!
Product received. Thanks to PR and Universal Yums for providing us the product. All opinions are our own.