Mothers' Day is one of the most important days on the calendar for everybody alike, no matter where you are from, which culture, or which religion you practice. It isn't a culture, religion or location-specific day like many holidays. It is special for everybody the same way, and why wouldn't it be? It's the day motherhood is celebrated, the closest and strongest bond in the world.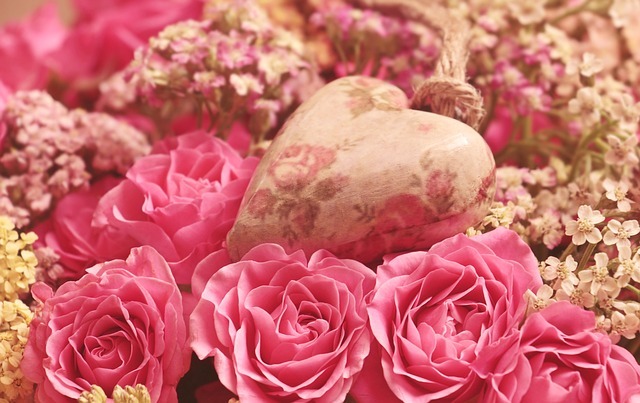 The person who gave you the gift of life, someone who stayed with you through thick and thin (and long nights) and lifted you up in your worst times. As people grow older, they realize that no one in the world loves them as unconditionally as their mon. It shouldn't be so that just one day is dedicated to mothers, mothers should be celebrated every day. Whether it's in animals or in humans, among all creatures, a mother's love is the most immeasurable and it's the one thing we miss the most when we are away from her for whatever reason. So, when it comes to Mothers' Day, we have an amazing opportunity to show her how much we love her and to make her happy and be there for her, even if we have a lot going on. Nothing makes mothers happier than to just be around her little ones, even if they are not so little anymore. But to make it even more special, we can gift her cute little tokens of love to let her know just how much we care about her and how much she is important for us, and how much we acknowledge her being there for us at all times in our lives and everything she's sacrificed to keep us happy. Because frankly, we could never be wherever we are in lives if not for her love and care. Science has proven over and over how much love and care at the early stages of childhood is important for personality development and good social, emotional and mental health and all of that is provided by our family, especially the mother.
So, when it comes to showing her our acknowledgments of that love and care, we have to make sure we convey it in the sweetest way.
We have compiled a list of amazing gifts for you that you can give your moms on this special day and make them feel amazing about you and themselves, make them feel special and acknowledged. It would brighten up hers and your day. She will keep it as a token of love from you and trust us, she will not forget it and how it made her feel.
The easiest and most attractive gifts of all time, for all ladies, is fresh flowers. It is needless to explain how much women love
getting flowers on special days, especially surprise fresh flowers with the best colors and smell can brighten their day so much and of course, they are not going to forget it so easily!
These fresh-cut Benchmark Bouquets are delivered overnight and will be received early in the morning, from Monday till Thursday. You can add a personalized message on a card while placing the order, which makes the whole deal so much better so much more convenient for you if it's not easy for you to get out of work early or if you live away from your mother. This will definitely show her how much you love her and remember her even if you are not around. Nothing can make a woman's day brighter than receiving a bouquet of fresh flowers early in the morning. They come inconsistent quality with floral designers arranging each bouquet specifically to keep consistent the quality and freshness for its overnight trip. The flowers are removed from the box, stems are cut and are placed in a vase with fresh water and a flower food packet. This arrangement includes Pink Roses and Pink Alstroemeria flowers that have the freshest smell and the brightest look!
Pros:
Instant delivery overnight.
Fresh flowers.
Universal gift to show you care
Cons:
A bit expensive for flower bouquet.
Flowers will eventually die.
Luna is a multi-picture frame and photo collage frame that makes it
easy to instantly create a custom photo collage showing 9 individual 4 x 6-inch photos, which is a great choice for frame size and photo limit. This can be stuck on your living room wall or bedroom wall, a place where everyone can see it and every time you look at it, you are reminded of your sweet memories with your family. It is a great gift for mothers because they love to look at old photos of you and think about how fast you grew up. It also keeps you with them if you are away from home. You can install individual images in each frame or get creative and combine pictures, graphic text, illustrations, drawings, sketches, and other unique art to make a great combination of pictures for the frame.
Luna is a simple elegant plastic frame design that makes it easy to swap photos and clean your frame. It is also hung very easily and breezy from the wall. It is easily hung on your wall. To ensure your Luna picture frame collage is perfectly in line and proper, just place your photos, artwork, illustrations, etc. on the top of the included face paper and then secure it in place using a small piece of clear tape.
Pros:
Easy to hang.
Multiple photo frames.
Cons:
Could fall and break if not taken care of.
One of the most amazing gifts you can give to a woman, especially to
an aging woman. Different oils have different beneficial properties, which when mixed with the air goes into the lungs creates different beneficial effects on the body, such as lavender oils calming the mind and reducing stress and depression and enhancing sleep quality. Similarly, some oils making breathing easier when you have a cold, or calming your nerves, making your digestive system efficient, etc.
The URPOWER Ultrasonic Aroma Essential Oil Diffuser is an upgraded version of the one, which comes with more mist, enhancing its benefits. It is an ideal way to add moist, comfortable air to small bedrooms, hotel rooms, tabletops, and even workplace cubicles, kitchens, etc. The features include 7 color changing lamps for your choice of color, a nightlight, a programmable on/off cycle and auto shut-off, once the water runs out hence increasing the protection. It has a working time of up to six hours and two adjustable mist settings.
Pros:
Affordable.
Beneficial.
Useful.
Cons:
It may not be suitable for use with everyone.
Another one of the most useful gifts you can give a mother. A unique piece of jewelry that holds you and her close together,
whether you are around or not. Like already mentioned before, mothers looking at old photos of you and thinking about how fast you grew up. And if you aren't around mostly, this would be a great way to make sure she has you around all the time. It would mean a lot to her.
It is a polished love heart locket, made with Stainless Steel that is antiallergic and causes no harm to health. It is platinum-plated so to keep the color stay and isn't easy to fade. It comes with an engraved, "I love you to the moon and back" text, which is another great thing about it. It comes in different sizes of 45cm/18″ and 5cm/2" so you can choose your pick. The platinum-plated nature gives it a shine and glow. It holds pictures inside so you can put in whichever of yours and your mom's pictures you like best and there you go, perfect present!
Pros:
Cons:
Some people may not like to wear jewelry all the time.
Color may fade.
I don't think there are many things that a woman loves like she loves skincare. Have a doubt? Ask a female. It is one of the most useful and beneficial gifts for aging women as they have to constantly take care of their skin to stop the signs of aging from appearing and worsening over time. Women are very conscious of that and they keep worrying more and more about it as they
begin to age more. So, this gift is a must-buy if your mom is one of those people who has always been high maintenance and loves to take care of herself. It comes wrapped with a beautiful bow and is ready to be given as it is to your mom.
The gift set includes a soap of your choice, a lip balm of your choice, a four oz bath salt of Pink Grapefruit, a muscle rescue balm tin, a skin rescue balm tin, a gift box with navy grosgrain ribbon and a gift tag. Now doesn't this make it just the perfect gift?
Pros:
Very useful.
Cute packing.
Everything needed for a spa treatment.
Cons: